Spreadable EP 006 - High Tea With Mrs Woo
INTRO
LUKE: Hey everybody.
SARA: Hello.
LUKE: Welcome to episode six.
SARA: Yaaay. Episode...
LUKE: Ahhh, Sara can't say it because she's a Kiwi.
SARA: Lolz lolz lolz.
LUKE: Today we're gonna be talking about...
SARA: High Tea with Mrs Woo... but first... we have exciting news.
LUKE: Oh Yes!
SARA: Luke is a...
LUKE: I'm a little bit tired. Because because I now have a new minion.
SARA: Hahaha.
LUKE: I had a little boy. I have a child. He's called Jude. So Sarah's with him but at moment but he's gonna come in today and you guys are gonna get to meet him. So he's five weeks old. I haven't slept much. But it's been wonderful.
SARA: So good. Cool! So today we're going to be talking about High Tea with Mrs Woo, one of our favorite clients.
LUKE: ONE of...
SARA: One of.
LUKE: There's many. You know who you are.
SARA: Hehehe. We would have told you. And we're gonna have the whole team in coming to talk about what they worked on the project in. So to start it off with Sarah with myself who did brand and website. And then Ben...
LUKE: Yeah we got Ben coming to talk about the web stuff and... we've got Andy, he's behind the camera, who you'll meet later and Helen, they're going to talk about the video. And Alex, the awesome Alex McIntyre's going to be coming talking about photography.
SARA: Yeah a really cool project and across content building the whole website, populating the whole website you'll... we'll show you some examples but yeah it just looks beautiful. Beautiful people, beautiful clothes. Really dreamboat.
LUKE: Enjoy.
SARA: Bye.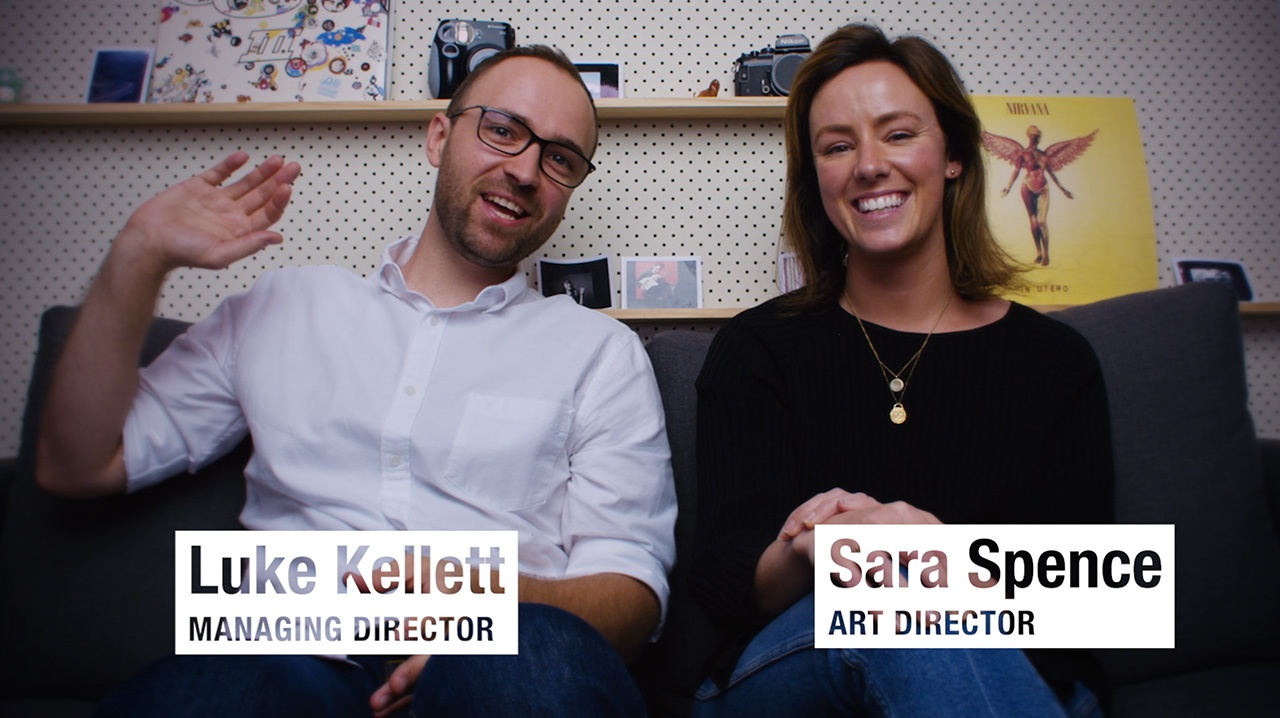 THE BRIEF
LUKE: The real brief here was how do we essentially take everything that they do which is just awesome like their clothes, the way that they communicate with customers, their design process, and how do we articulate that in an online way. So we weren't reinventing we weren't coming up with new elements, we were essentially facilitating what they already do to an online audience. So enjoy the process and let us know what you think.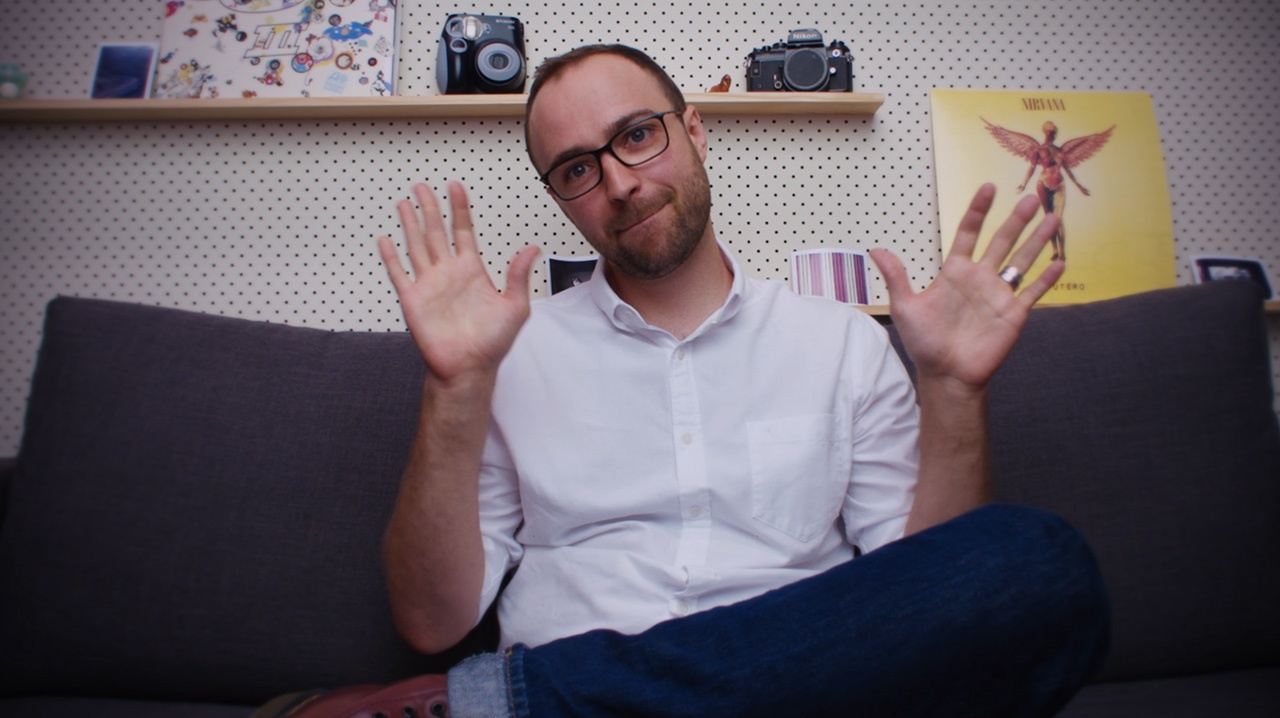 THE BRAND
So working the High Tea with Mrs Woo project was a real passion project for me, obviously love all the projects that we work on at Headjam, but for me I've known these girls for a while and I love working with them. And so to be able to work on a really solid e-commerce website that a real chunk of that project was to focus on driving sales to be able to go to their work shop and see how they work together and to know a bit about their business story and it really just for me it makes so much sense and when a project makes sense I find it really really exciting and really rewarding to kind of help them through their journey and to have a problem that's quite practical and then to find a solution for them.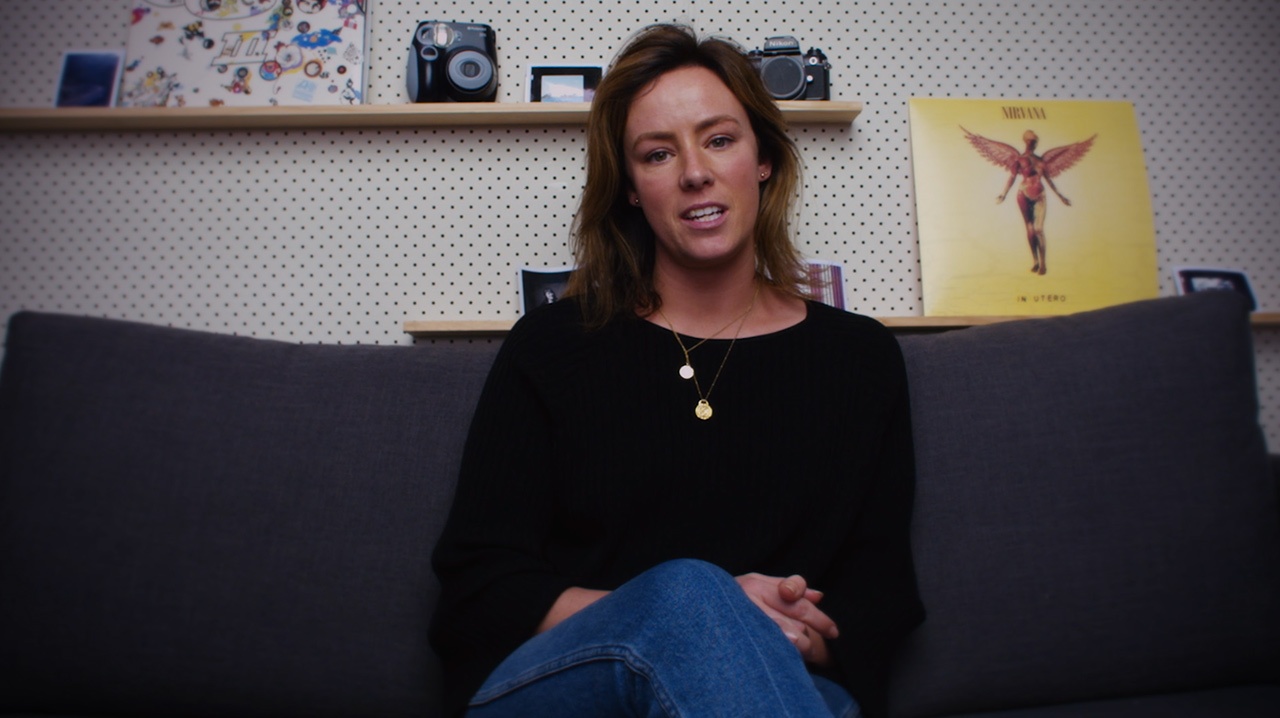 GRAPHIC DESIGN
The High Tea with Mrs. Woo girls all had a really beautiful aesthetic and... oh wait! I should introduce Jude. Forgot about the baby! So today I've come in with Jude, this little monkey. He's sound asleep. I don't know for how much longer... But he's doing good. He's the newest Headjam member so maybe you'll see him in the intro some time soon. The girls had a beautiful aesthetic so our job really was just to kind of pull it all together and present that to the world. They had lots of things already figured out... They had a typeface over here, and a graphic over here and little bits and pieces kind of all very beautifully designed but maybe needed a little bit of consistency so we kind of looked at everything that they had already developed and pulled it together to make a really consistent logo and typeface to present to the world. The typeface we used was the typewriter style font and we had a little icon that we developed
to go alongside it. The three little dots, and one of the things that it means is a tea plantation on a map. The other one was that it means therefore and also just representing the three girls, Ange, Rowe and Jules. So that was a nice little synergy that kind of made it a perfect little symbol for them.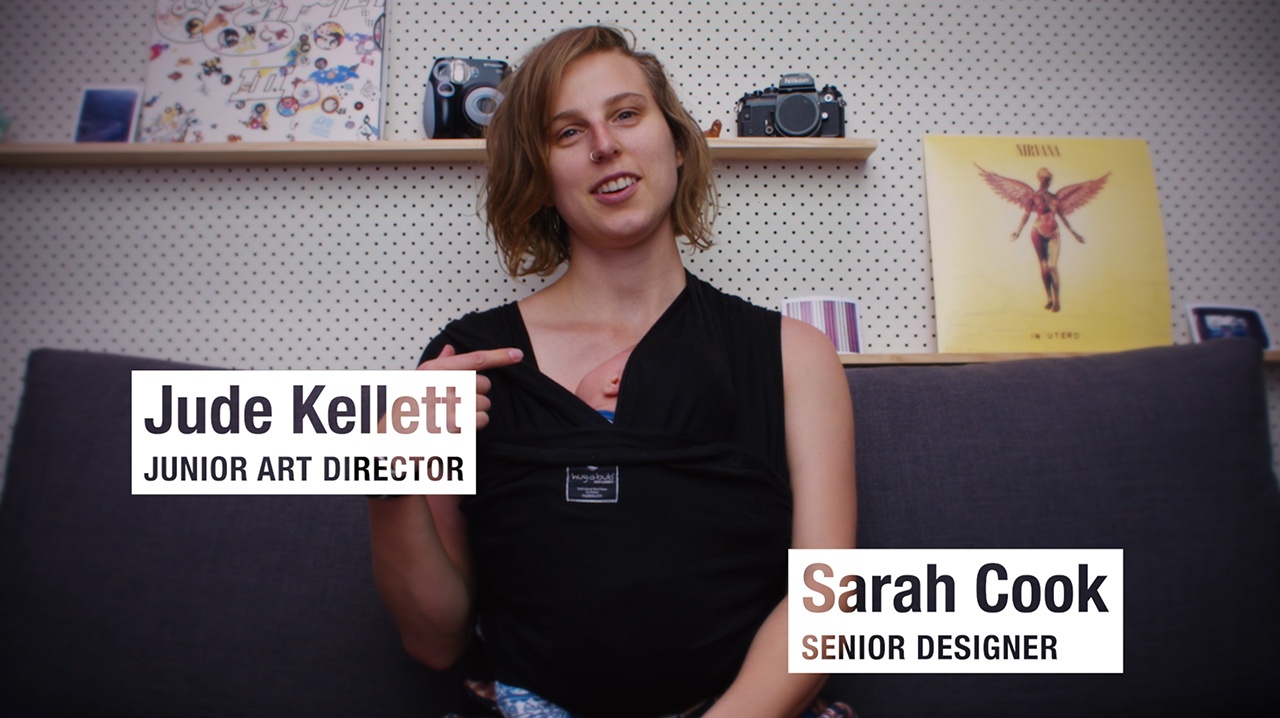 UX & UI
BEN: So one interesting aspect of this website was developing it mobile first. A lot of online stores, it's very difficult to navigate them on your mobile phone and that's something we really wanted to nail with High Tea with Mrs. Woo. We also have a fairly complex filtering system built in and getting that working that's difficult but there was it's definitely worth it in the end and we've got an excellent product.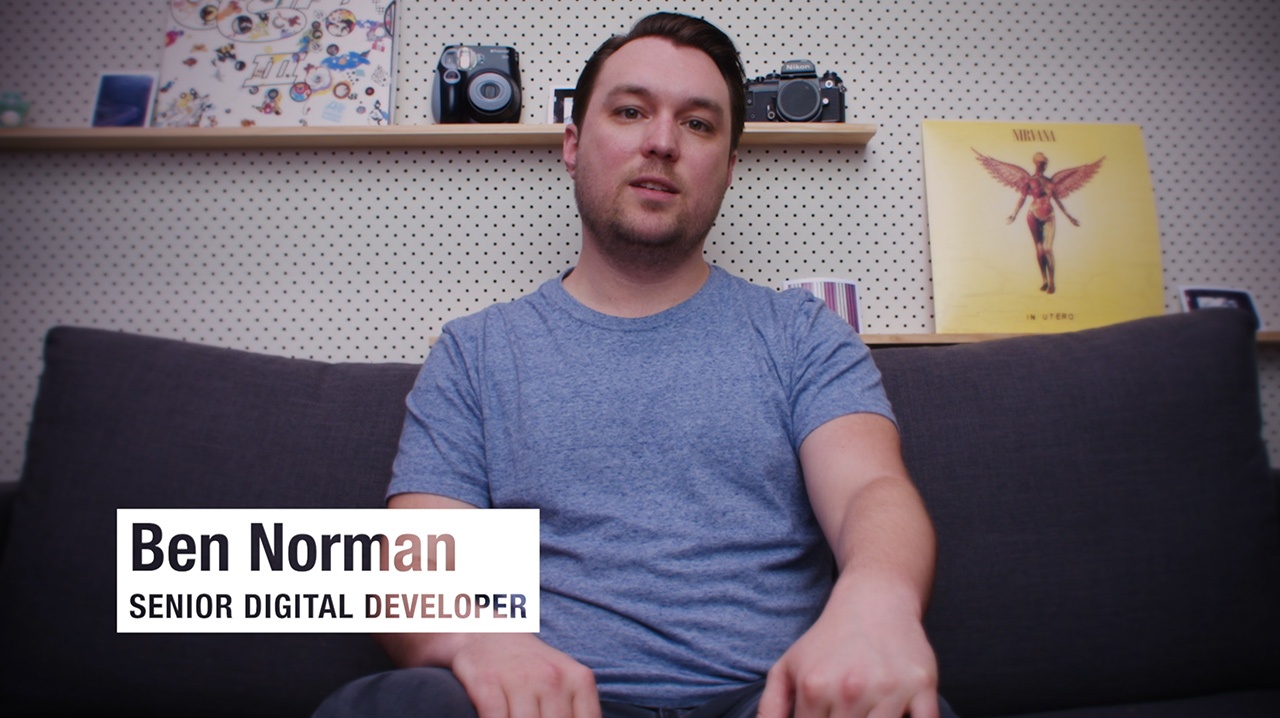 PHOTOGRAPHY
ALEX: So the shoot was great. We were shot over two days. The first day was for a lot of the campaign work which was getting applied to social media or website or the marketing material and the second day was for the lookbook product stuff and that was just to sort of bind it all together. They had a big warehouse door which we opened up so you had this lovely streaking light across the side which gave it really lovely warmth to a lot of the imagery and then with the grading as well, there's a lot of blues in blacks to bring out some continuity with the branding as well.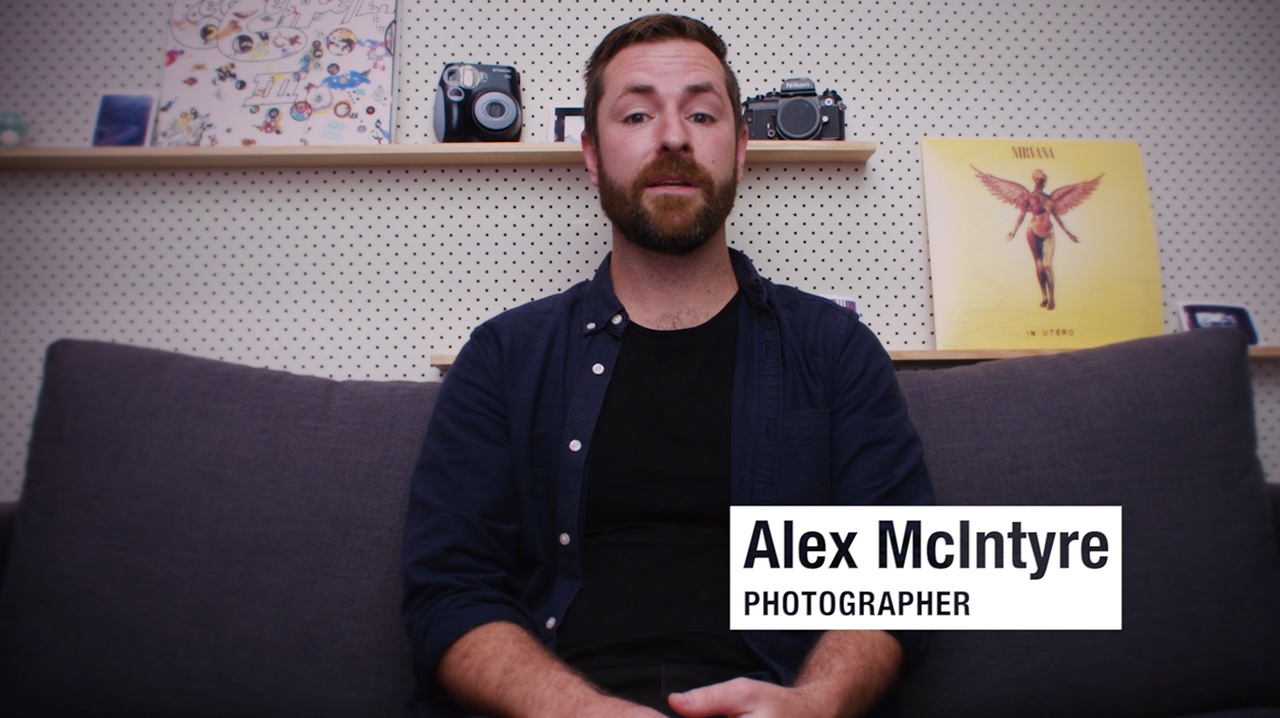 BROADCAST DESIGN
ANDY: It was more about their story and sort of bringing the camera inside their working space. So it was a beautiful studio to shoot natural light and the fabrics and all the amazing machines, hey?
HELEN: Yeh, it was really interesting because there wasn't a strict storyboard or a script for us to stick to it really was just going through Andy's footage and trying to find a narrative within all the shots and the discussions that they had amongst themselves but I think it turned out really good and quite authentic as well particularly when they were talking about where they came from and their history and their heritage. I really enjoyed working on this particular piece.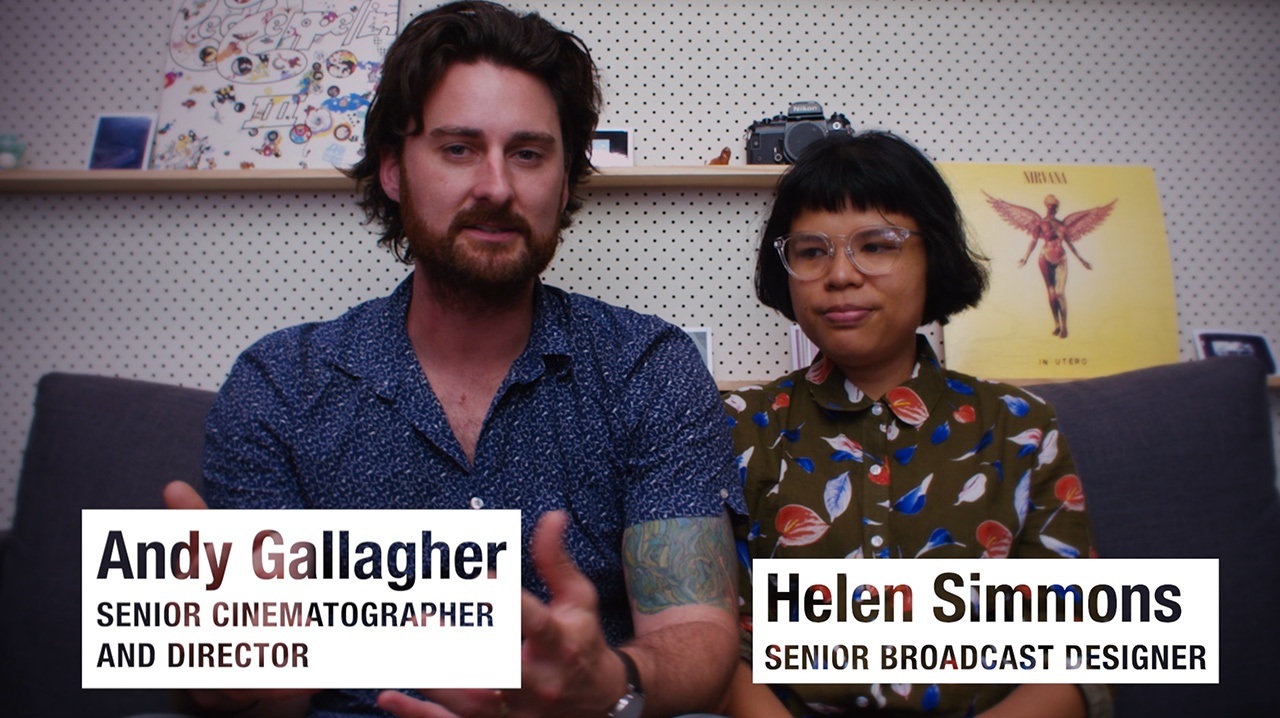 THE CLIENT
JULES: And I think the exciting part was that we already have a very strong brand and philosophy so you know, Headjam wasn't coming in to do this big change over of what it is and our our business is about. We're very clear and those those objectives and those goals and that image and that feeling was just made into a better experience like that's what Headjam did so so well.
ROWE: Yeah, what was great for us is working with a local business.
JULES: Ah, of course.
ROWE: Because we previously wasn't and it was really difficult. The communication and the lag time was really difficult. It was so so much easier for you and the communication was like instant almost.
ANGE: And we felt, we really... how do you say... It was very respectful and we really appreciated, you know talking it through and then just realising where we were as well as a business of you know 16, 15, 16 years and there was just a feeling of celebration as well from Headjam and for us.
JULES: Yeah, I think it helped to kind of mature our label because it went from what we were before and still kind of finding our feet and then we kind of stepped... Headjam helped us step up a level and refined our image and
our brand identity and just made the website very elegant and beautiful which is exactly what we were looking for.
ANGE: Yep.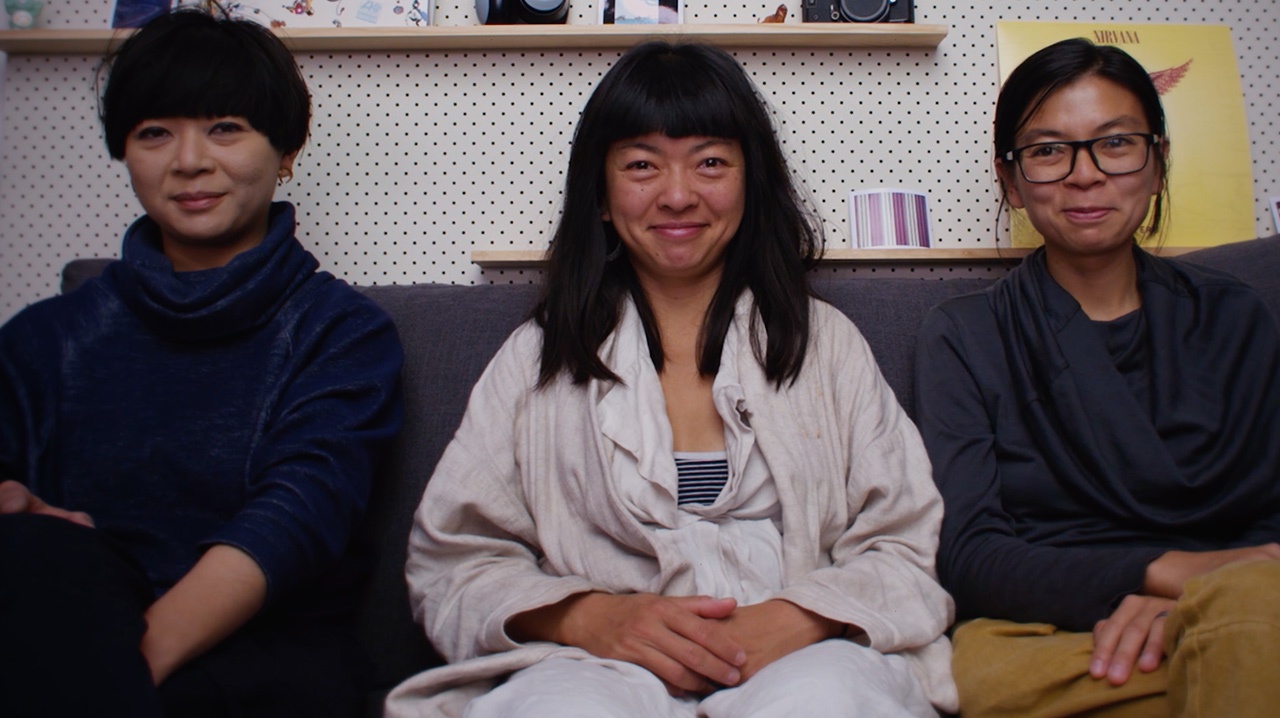 If you have a project in mind or would like to work with us, send us a message.