Welcome to Spreadable Episode 001.
Where we are diving into the project SHAC. Watch our video above, or read our transcript below, enjoy!
INTRO:
LUKE: Let's do it!
SARA: you should get a freaking vest.
LUKE: I know! I should get a vest!
SARA: You should get a vest.
LUKE: A vest. Yeh, it'd be good.
SARA: Invest in a vest is what I say.
SARA: Are we rolling?
HELEN: Yeh.
SARA: Ah!
LUKE: Hey guys!
SARA: Hello!
LUKE: Welcome to Spreadable TV.
LUKE:Today we're gonna be talking about the project Shreiber Hamilton Architecture that we rebranded to SHAC.
SARA: Hmm. This is episode one! Is it? Or is it episode 1.1?
LUKE: Episode one's good.
SARA: So we gonna talk to the whole team. Interview everyone that was on board of the project starting with Luke who was the Account Manager on the project then we'll talk to the web team. And then the design team.
LUKE: Yeh, so we got Ben, James Sara, other Sarah, Jamie... and then we've got some special guests Justin Hamilton the owner of SHAC and also the photographer that we collaborated with Alex McIntyre. Before any project starts in the Headjam studio we write a brief. So for Schreiber Hamilton architecture at that time that business and organisation was going through a huge amount of change. It had two principals, Justin Hamilton and Kevin Shreiber and unfortunately Kevin passed away and one of the key elements of what Justin was wanting to do was to still pay homage to Kevin's involvement and his name so essentially keeping the acronym which was Schreiber Hamilton architecture (SHA) but moving it into a playful space (SHAC).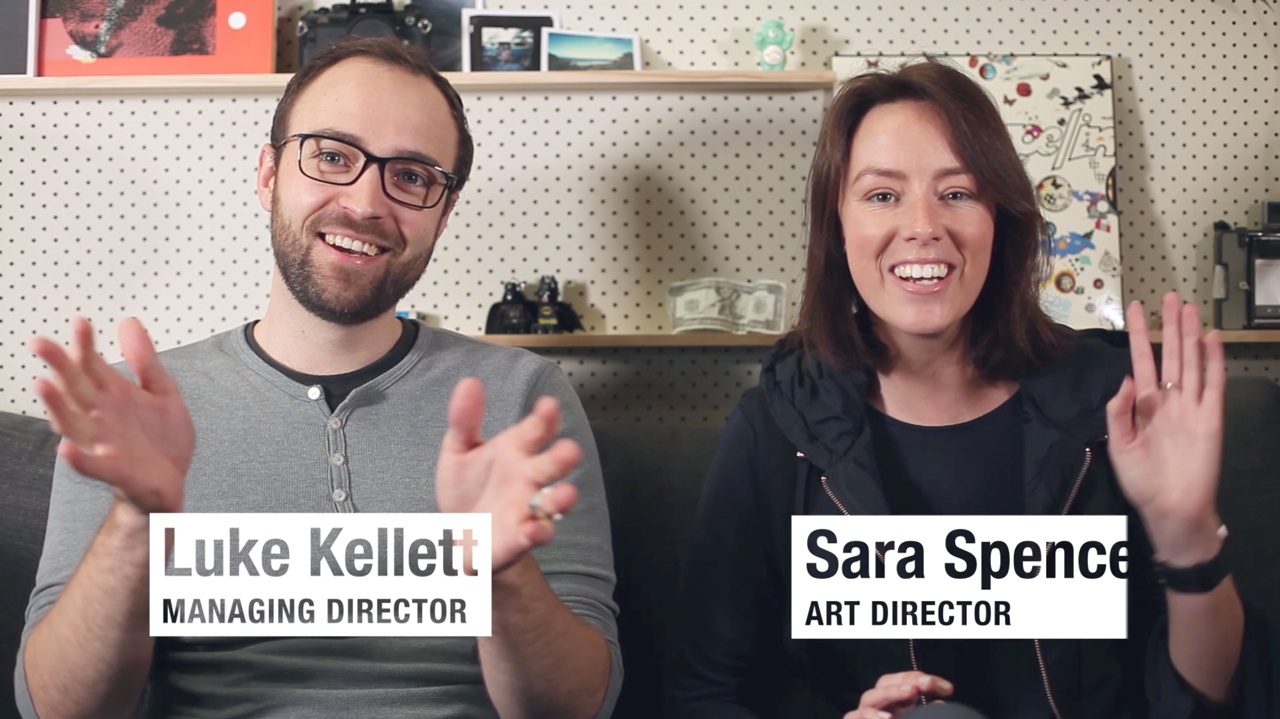 BRANDING:
JAIME: We are here to talk about the brand and the process that we went through when we started working on SHAC. Which was a beast. mm-hmm. Incredible project.
JAIME: One to crack. Yes.
SARA: So we really explored where the brand had come from, where it was going to. Then basically started working on it straight away. Kind of had one of those up all night moments and I remember I came in and saw you the next morning I was like Jamie I need help the whole thing looked off and unbalanced and I really just looked at it because it's H.
JAIME: Yeah it's one of those moments where you kind of have a bit of a shot and try and work on something from different perspective and... Fixed it. It fixed it.
SARA: Turned the wibbly-wobbly into the the flawless and it was awesome team effort. I think it was playing on our mind that we knew that when we were creating these shapes which were based on architectural spaces that the H was going to be really important. And then you brought the copper the copper.
JAIME: Ah the copper. Yeh. It's one that you could bring some special textures into. One of those great clients that really appreciate bringing something to life with texture. Yeah. Copper. Dreamy.
SARA: Yeah. Dreamy copper. So when Sarah Cook came in to do the weave design what she did beautifully was took these quite traditional like print and like graphic design processes and brought them through to the web world which is really challenging but you guys worked really closely to get that that print feeling or that magazine or editorial feeling which just looked so hot I think it's still one of my favorites.
JAIME: Yeah. It's just dreamy.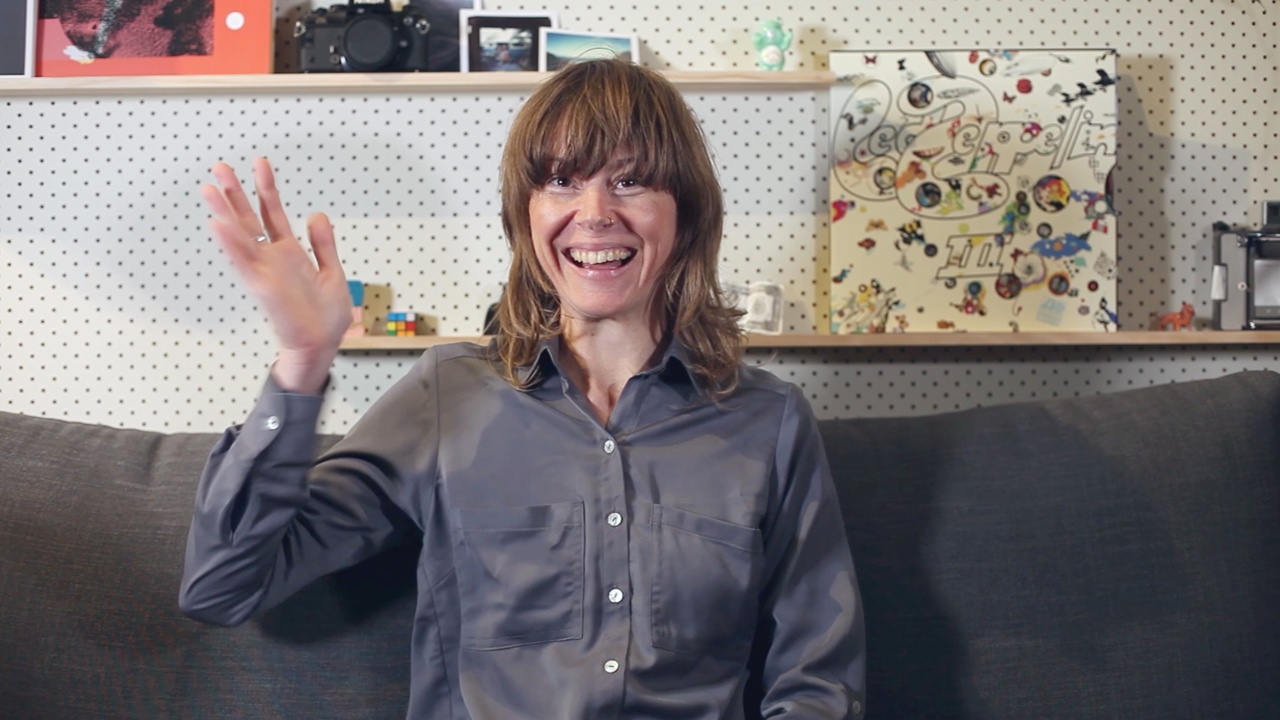 WEBSITE USER EXPERIENCE DESIGN:
SARAH: The SHAC brand was a beautiful design piece handed over to me from the two designers that worked on the branding. To take that style and that style and that simplicity and then apply that online I looked at using a lot of white space, I looked at using lovely typography and
that include a combination of sans-serif which is really easy to read online and a serif font which has a bit more of an editorial kind of feel but can only really be used for large headlines because on an online space it is a little harder to read. We use lots of really large images because the buildings that SHAC design are just magnificent. What we really wanted to do with the web site is just to allow the space for those images to be showcased and for the work to speak for itself. So all those things combined I think we were able to take something that was originally quite tactile and print based into interesting digital space that felt quite the same.
JAMES: In the design handover the first thing we do is sit down with the designer and go through each
different section of the website.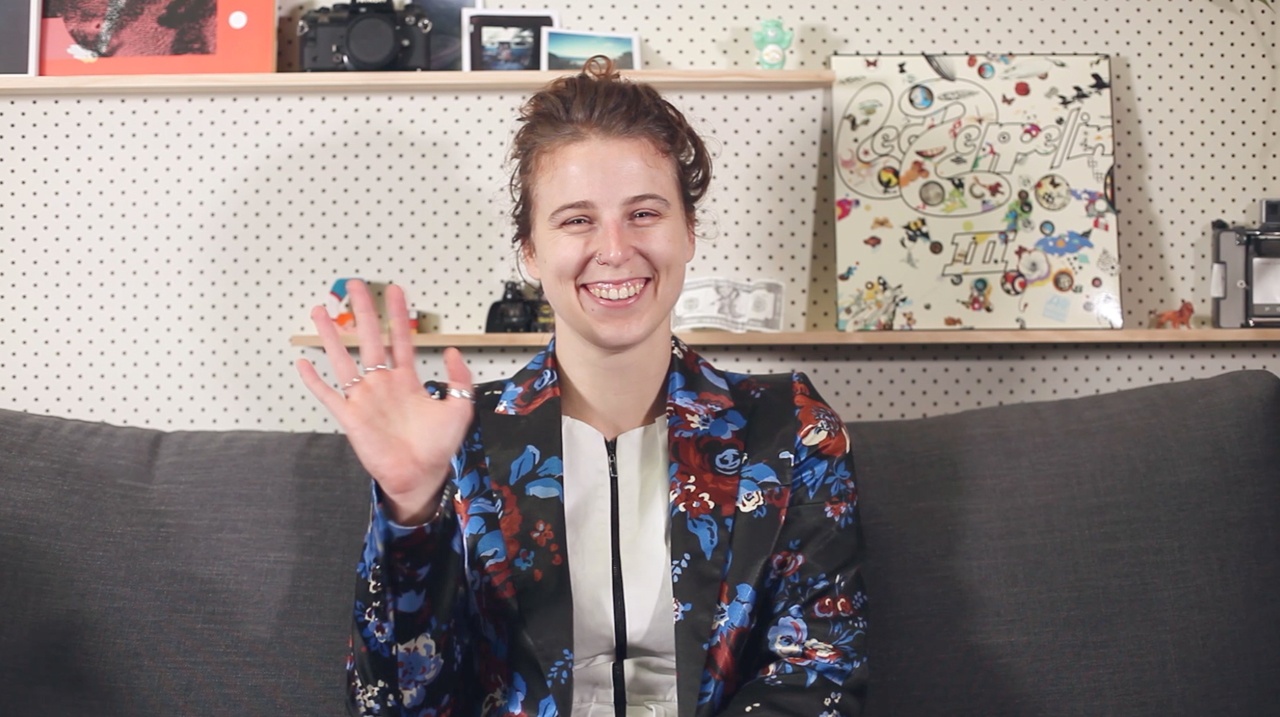 WEBSITE DEVELOPMENT:
BEN: When it's on paper it's hard to visualize how things will necessarily function. What might happen if a user clicks this or if they resize their browser down to this and what is the expected result and just making sure we know the majority of the unknowns and how we're gonna respond to them.
JAMES: And once we've sort of rolled out the site we'll sit down again and we'll do a design review where we'll show all the decisions that we've made at different breakpoints and how the content is sort of added.
BEN: That's where we get the compliment sandwich from Sarah. She pretends we did something right and then dumps everything we did wrong on us to fix and then we go back and fix them and she says 'ahh, good work.'
JAMES: Yeh, it's an emotionally devastating experience.
BEN: So one of the things we do have to keep in mind is that there's just so many devices out there. It's not just making a site look good on the mobile it's making sure that the users on mobile get the same content in the same experience. So we do have a device lab which James set up for us.
JAMES: So the the whole understanding of the device lab is just to sort of take a bit of a snapshot of the device landscape. We can't test everything but we can test specific devices to give us a rough idea like whether or not a Windows Phone can view it or an Android phone or we can actually physically see how it renders and that allows us to make smart decisions. We always make sure that our sites are built so their future friendly. That's always a pretty big point to make sure that it works everywhere and anywhere.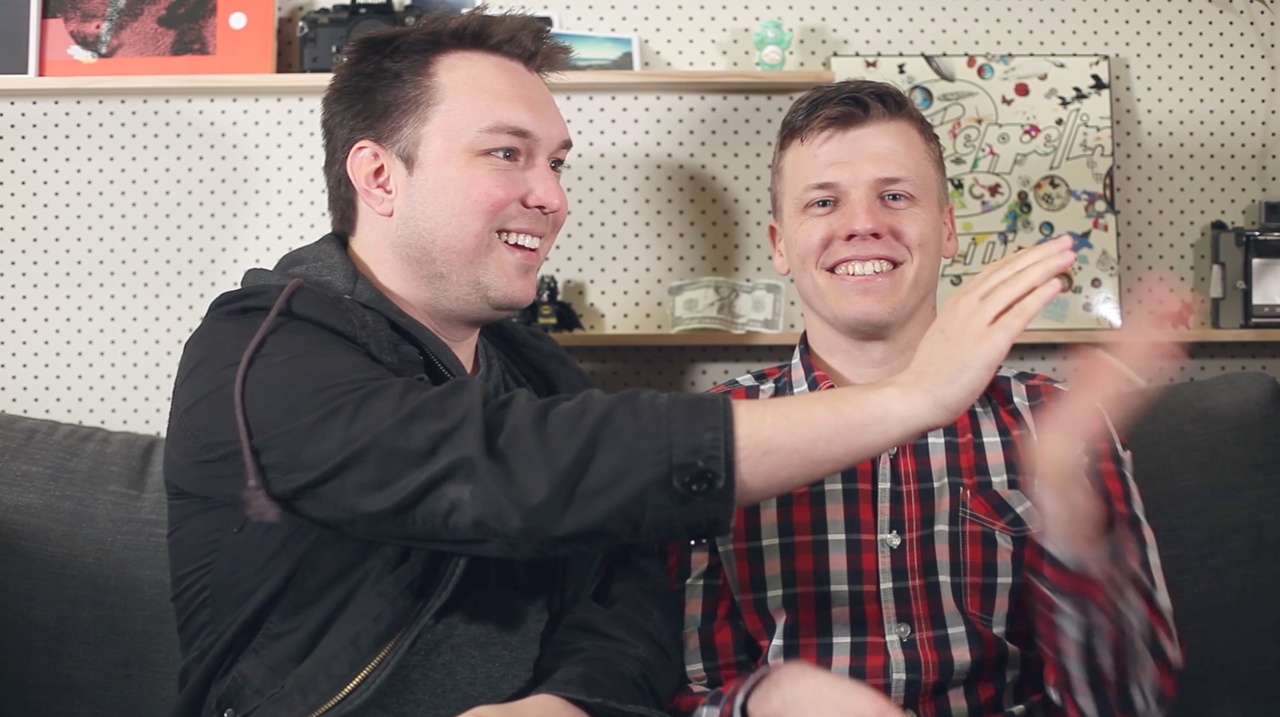 PHOTOGRAPHY:
SARA: Alex is our photographer that we use. We've been working together for a while and why this piece is pretty cool is because the fish shoot there we worked on together.
ALEX: Yep. True. I got the brief which was pretty comprehensive and it was about doing some portraits and some incidentals of hands and detailed shots of making models and just the process at SHAC and then some exteriors and interiors as well. So part of this project is that I was working with Headjam and then also SHAC so everybody has a slice of that creative real estate and
then I have to come in and sort of distill what everybody wants and find that middle ground and there was a bit of push and pull throughout that but everyone was really great everyone had some great subjective views came together and I think we produce something really good.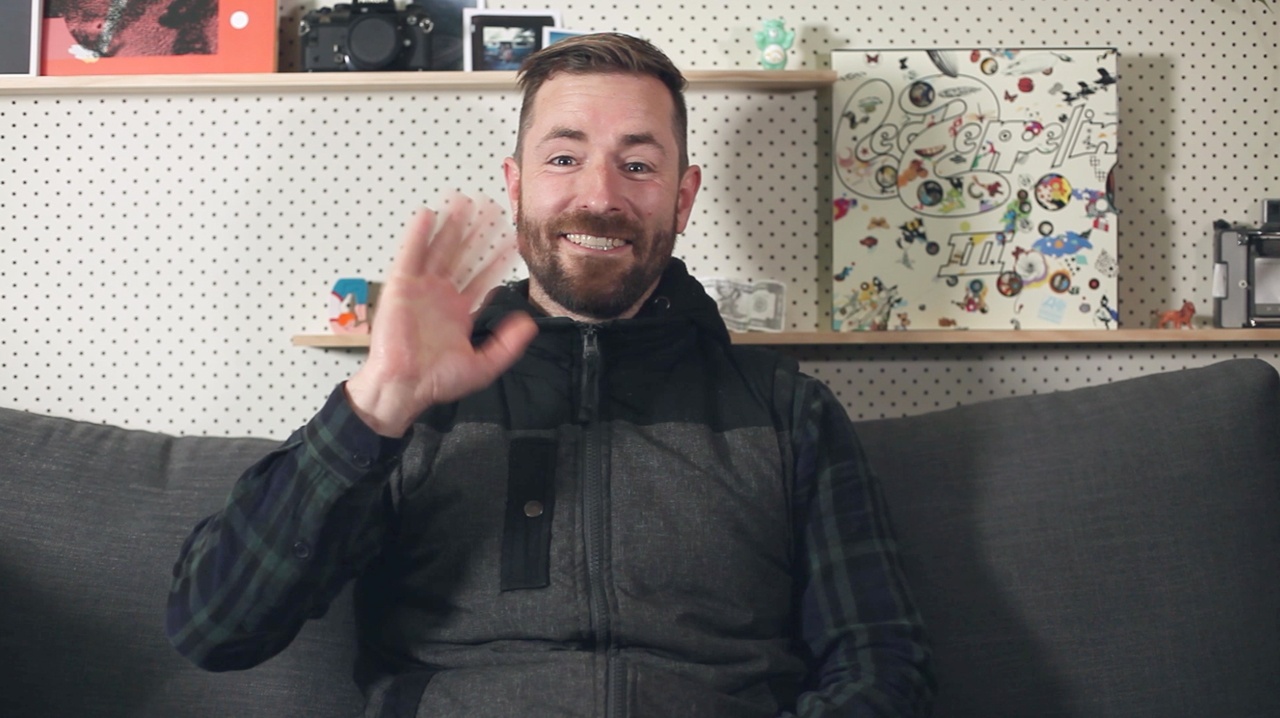 THE CLIENT:
JUSTIN: Was it three years ago? That we got together?
LUKE: Yeah...
JUSTIN: Think I wandered in and said hey I've got this crazy idea let's make it happen.
LUKE: Which we loved.
JUSTIN: Yeah yeah I think that was that actually that was the moment for me that made the decision for me. It wasn't something that I had to go and compare agencies or compare talent, it was 'I've got this idea what do you think?' 'Ah, that's that's fabulous' and that was it. So I didn't have to second-guess it because it says stressful time, you know. We'd lost a business partner sadly and you know my wife and I had decided we were going to take on a practice that had 15 years of you know capability and experience an enormous talent and it's it's not the clients and it's not the buildings it's it's the people in the business that you you take on or you back yourself to support. You know we felt that way to lose them all if we you know if we didn't commit to it.
LUKE: Yeah and then the team you built was phenomenal.
JUSTIN: Great people and great talent and great like-mindedness. Deciding that we keep our legacy was important but realizing that this new group of people that really deserve to be recognized. Add the C for collaboration we become SHAC. SHAC's such a for me it was a cheeky little you know... we could be the most simplest common denominator of the built form in Australia.
LUKE: Has it paid for you do you think? Like the name change?
JUSTIN: I think so absolutely it has because it's short sharp and snappy and and in this day and age everybody wants immediate understanding. Coming to Headjam what happens is you know we're not quite sure if we're going to how we're going to work and I guess you guys came in and just calmly said look we're going to take you. Almost pick you apart and put you back together and let you kind of reflect on yourselves on who you actually are and that that was the trick. That was that what smashed it.
LUKE: Well thanks so much for coming in Justin.
JUSTIN: Thanks for the ongoing collaboration you know it's it's you know it works when after it's over it's actually not not over it's not finished we sent to you know continually liaise on ideas and opportunity that's, that's fantastic to have this journey and then finish it and only have even bigger horizons to shoot for that that to me this is everything.
LUKE: Yep agreed. Awesome.
JUSTIN: Good work Headjam.
LUKE: Good work SHAC.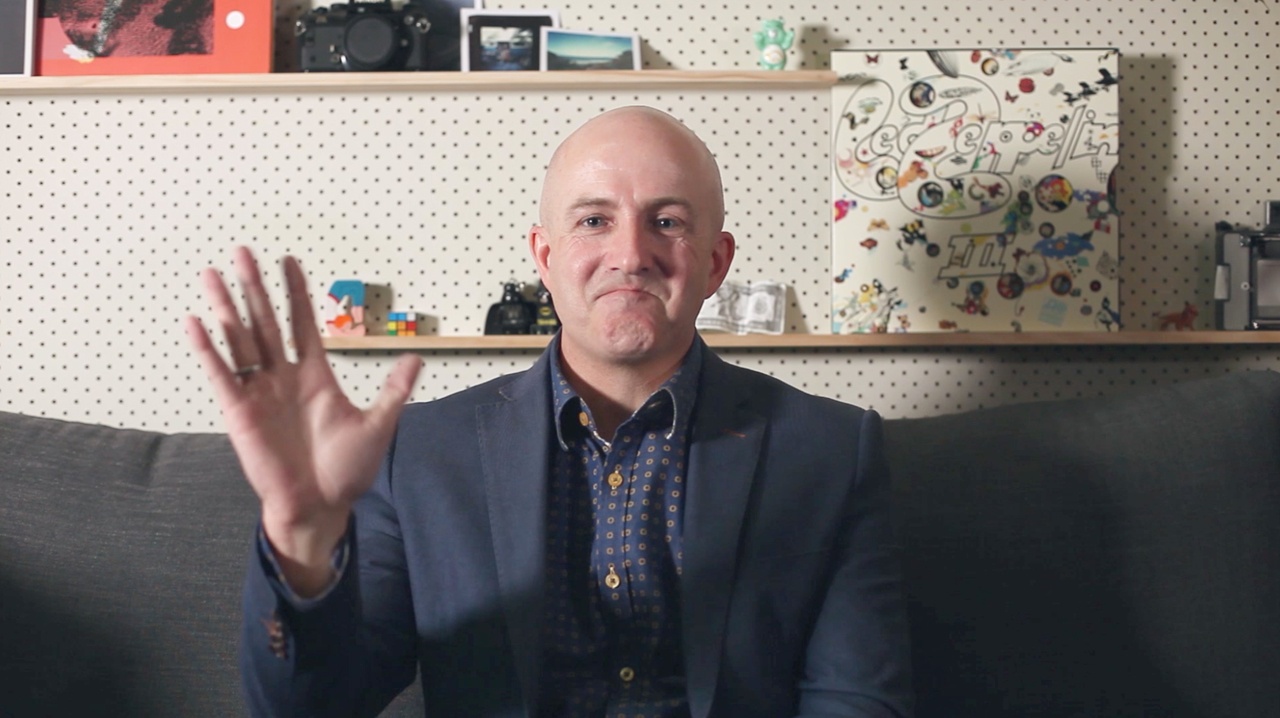 If you have a project in mind or would like to work with us, send us a message.