Spreadable EP 004 - Eight Recruitment
Welcome to Spreadable Episode 004.
Where we are diving into the project Eight Recruitment. Watch our video above, or read our transcript below, enjoy!
INTRO:
HELEN: Yeh, we're rolling guys, rolling.
LUKE: Ah. Live long and prosper.
SARA: Do you think people will understand that?
LUKE: The trolling joke? Comment below. Hello!
SARA: Did you do the thing where you have to? I can't see you, that's the only thing... Hello.
LUKE: Hi.
SARA: Episode four!
LUKE: Yeh!
SARA: This is a cool one.
LUKE: So today we are going to talk about Eight Recruitment.
SARA: Hmmm.
LUKE: And the helmets will...
SARA: Make sense.
LUKE: Make sense.
SARA: Eventually. Like it's going to be a slow burn.
LUKE: Probably will be a slow burn.
SARA: It will make sense soon. Yeah, there's an awesome brand component. Really, really fun website. Helen did some work on some awesome videos and GIFs or GIFs... Is it a GIF is it a GIF?... We'll never know.
LUKE: We've got Nadene and Steve coming in, the clients, which is super fun.
SARA: We'll be talking to Sarah for Brand and Web. James for Web. You for the Brief.
LUKE: So we'll jump straight into it!
SARA: Yay!
LUKE: We'll see you guys soon.
SARA: Episode four!
LUKE: Woohooo
SARA: Four.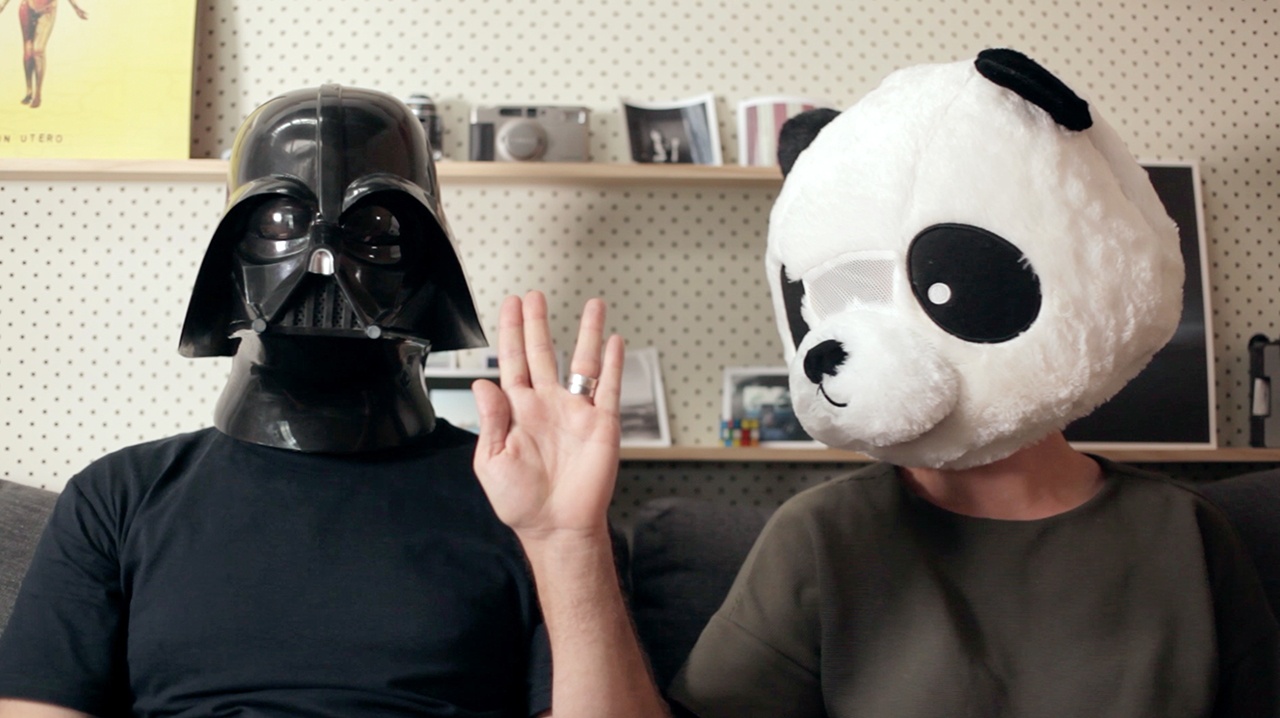 THE BRIEF
LUKE: Some really interesting insights to this particular client, Eight Recruitment. Nadene is crazy. She is definitely charismatic. She's a wonderful individual. Steve, her partner as well, he has an amazingly interesting background. He was a professional rugby player over in Ireland and the UK. So the first part of this project was how do we tell those stories... How do we start to introduce the unique element... That unique selling point for Eight before people meet them. The creative team responded to that in a very interesting way.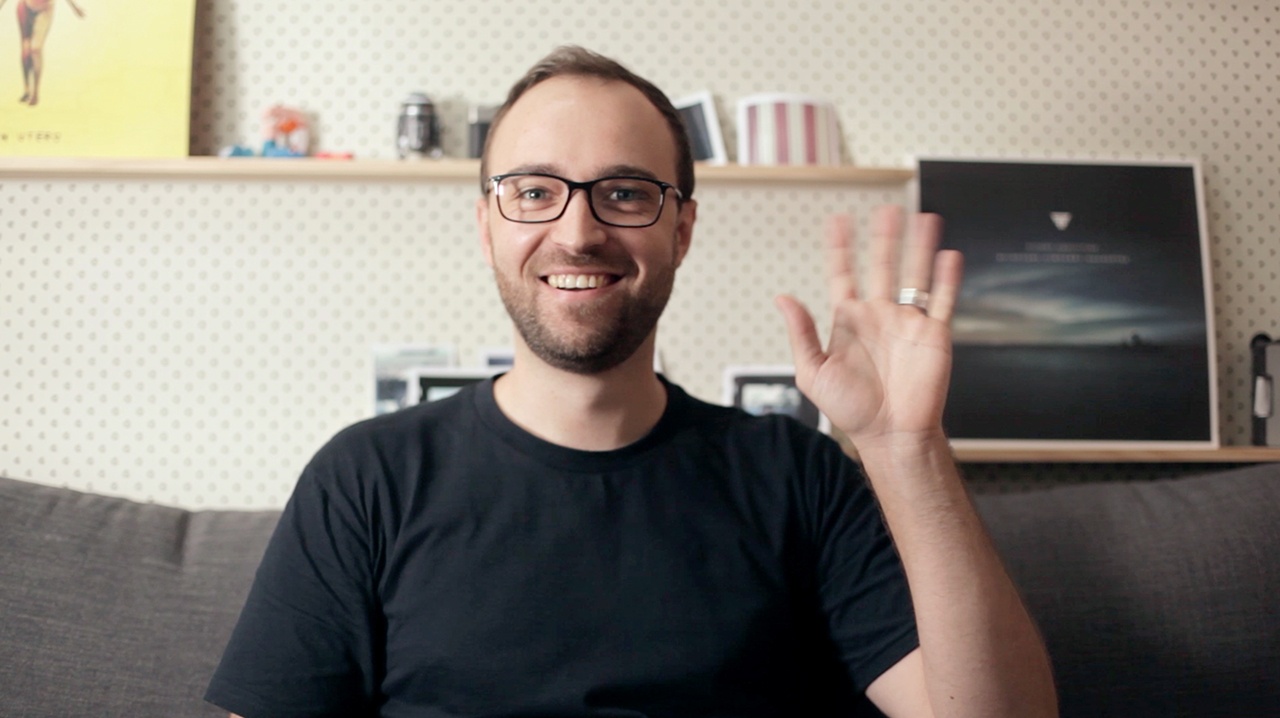 GRAPHIC DESIGN
SARAH: The Eight brand is a really fun and cheeky brand. It's not your average recruitment company so when we got briefed in to do this job we really had to think kind of... a new way of making them look and feel, and being really vibrant and loud and exciting and colourful. So we had to take that playful energy and then morph that into all the usual stuff that you need for a brand. So there's things like business cards, and letterheads, and their website. We really did that by capturing each of the personalities of the key figures that work at Eight. And we took really colourful photos of them on colourful backgrounds and showing their personalities and that was a really big thread throughout the brand. So when we were creating the logo we got off the computer and back on our rustic tools of pen and paper. And we did lots of sketches and ideas, and the final logo has an eight drawn in a kind of hand drawn sketchy kind of way, and that was really to bring in their hand touch personality. That thread is throughout the rest of the brand. So we've got little hand touches. Markups and asterisks here, there, and everywhere. Kind of like if you were looking through the paper and you wanted to markup some jobs that you were interested in. We're harking back to that kind of idea and really trying to bring that personal connection that the Eight Recruitment offers. All this brand material was then translated into the website and the same kind of look and feel happened there as well so each page is a different colour. We've got some really interesting visuals on there as well and it's really easy to get engaged with the company and start up that conversation. My personal favourite part of the project was working with all the colour and the props to really bring to life a bit of a crazy idea and see it come to fruition. That was a lot of fun.
UK & UX
JAMES: One of the key things about the development of Eight Recruitment was implementing with their internal software Job Adder. When they post a job it will go out to Seek and other job boards. And with Job Adder we were able to completely customise their brand without interrupting their workflow at all. So that was a really big win for the client to get that sort of control and be able to have their own website as another way of collecting resumes and actually collecting leads. The other cool thing about the site was on their meet the team page we were able to implement a cool thing from the shoot where when you actually hover or interact with the staff member photo they start looping through. Overall I'm very happy with how this animation technique turned out.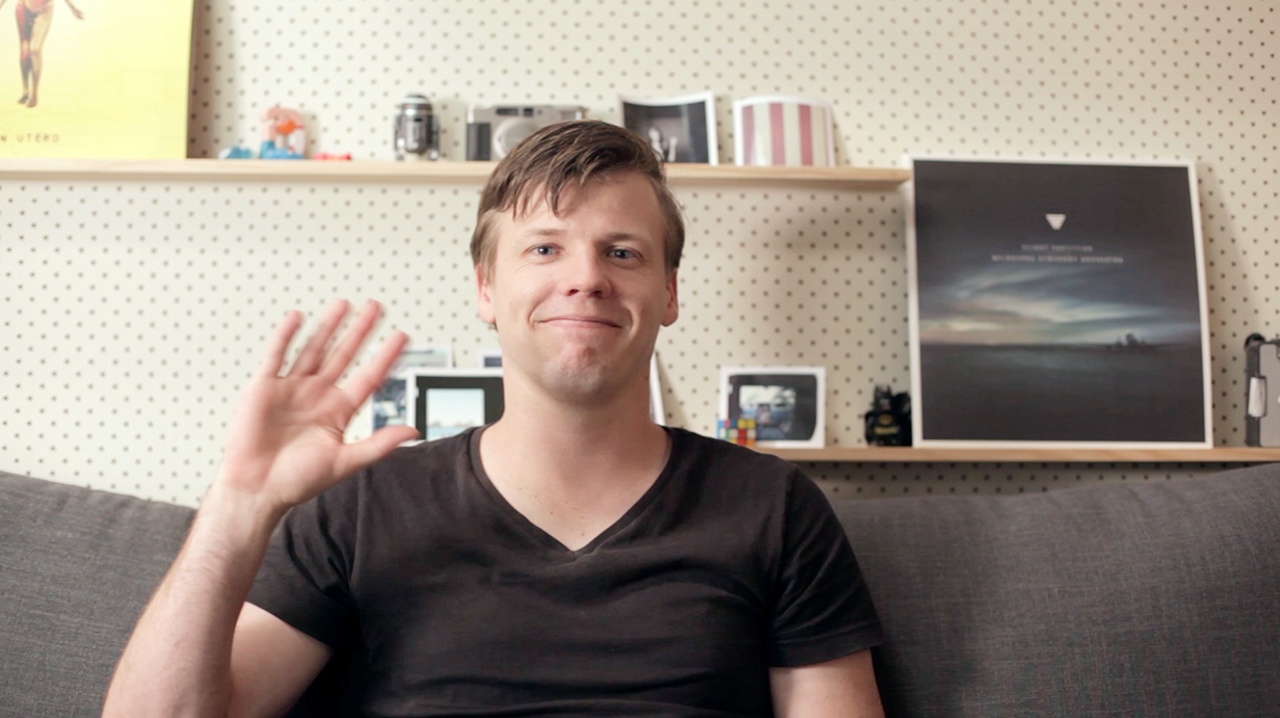 BROADCAST DESIGN
HELEN: So Eight Recruitment was a really cool new brand that I was introduced to, I think a little bit later in the process. There was a mixture of some sort of stop motion GIFs. I started off as an animator doing stop motion. So that was loads of fun, it was kinda like a throwback to Uni days making these small little videos for Youtube and Vimeo in my bedroom. To then also having the opportunity to try and come up with an interesting concept for like their web promo. Working on set for this particular project was a little bit different. I started my day assisting Luke taking the portraits of the Eight Recruitment team. And then for myself the second half of the day of shoot day was creating these animated GIF elements for the client for their social media. My job was trying to figure out how to make these things move in an interesting, dynamic and eye catching way. And then the second video component that we had to tackle was the online promo. That was quite interesting because we were working directly with the client to produce this promo that they had to speak on camera to. In this situation I think trying to let the client know that we know that this isn't your thing to be in front of camera so you're talking to a friend and trying to get that personal touch and strip away that awkwardness. So there was that challenge as well as trying to animated and create some sort of motion graphic in the background to highlight the key points that we were trying to get across in that thirty second promo. So in the end with the social GIFs that we produced and also the online video, promo for Eight Recruitment I'm super impressed with how it all turned out considering all the people that it took to get that from concept through to finished work.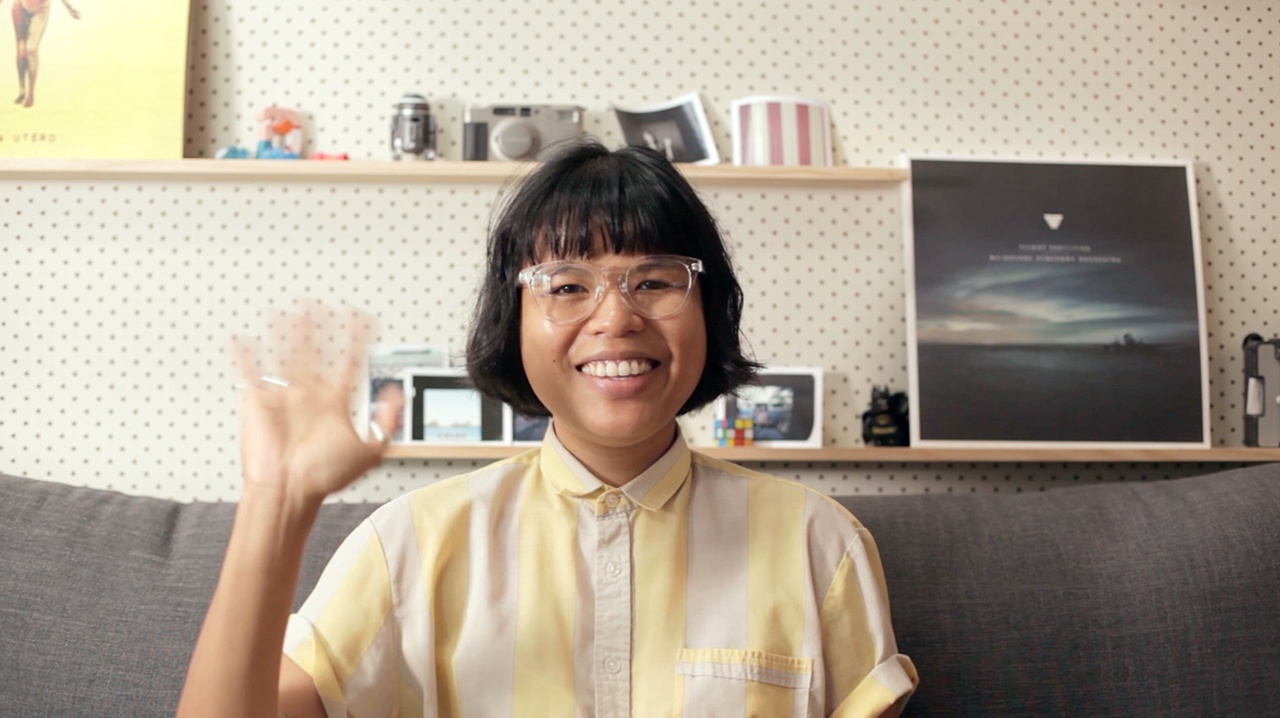 THE CLIENT
NADENE: So we chose Headjam I think first of all from a recommendation, but I loved the cheekiness of the brand and really wanted our cheekiness portrayed in our brand and I could see that Headjam that potential. Instead of just being a boring corporate image. Really pushing the boundaries on what a recruitment agency's branding should look like.
STEVE: I think we also really wanted to trust someone with our brand. All of a sudden allowing someone to take control of that and trust them to do that was a big step for us. It's worked out really well so I'm happy with the result. A lot of people now are actually commenting on our website...
NADENE: Yeh I think a lot of people are noticing our social media. That's been a reoccurring comment.
STEVE: The process for me was as I said it was a little bit of a loss of control and that's fine, I didn't mind that so much. You know, when we came across certain ideas that we didn't feel would work or understand
NADENE: or even understand why... it was good to actually challenge us as well.
STEVE: I suppose that probably boils down to that little bit of a trust in someone else other than us. I have to say for the end result, I was very happy with the end result.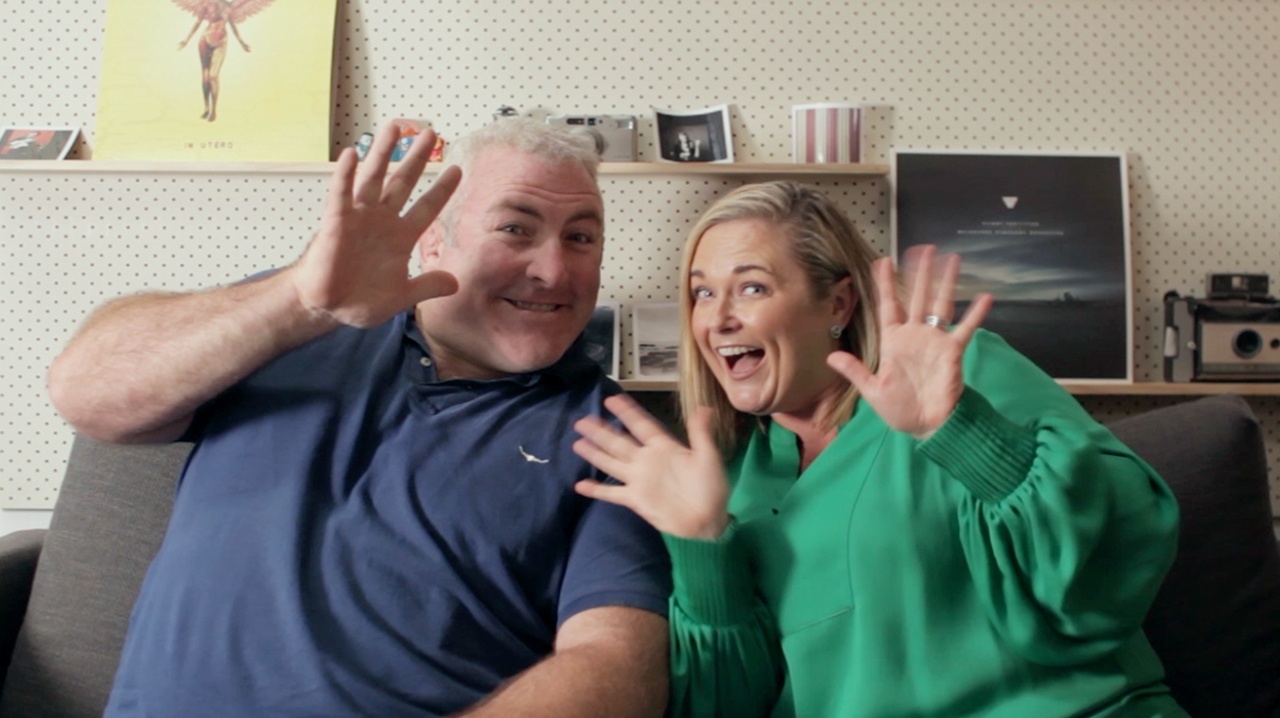 If you have a project in mind or would like to work with us, send us a message.