Spreadable EP 003 - Just Been Laid
Welcome to Spreadable Episode 003.
Where we are diving into the project Just Been Laid. Watch our video above, or read our transcript below, enjoy!
INTRO:
SARA: I wish you could sit here and be like 'hi I'm Sarah' and just pretend like...
LUKE: We should just disappear one day and just get Helen to talk to herself.
LUKE: Are we rolling?
HELEN: Yep.
LUKE: Oh!
SARA: Hello
LUKE: Hi guys, welcome to episode trois.
SARA: Three!
LUKE: Today we are going to be talking about our new project Just Been Laid.
SARA: Which is an egg subscription service.
LUKE: It is. So Sarah, who owns Just Been Laid has done an amazing job producing pasture raised eggs for the Hunter Valley and we're gonna visit her in the farm and she's gonna walk us through the process and we'll also be talking too...
SARA: Sarah Cook and Jace and Mike of course.
LUKE: And then James has just had a little baby so he's on paternity leave. We're gonna try and get him here technologically somehow either by Google hangout or Skype. The project just won an AGDA Award which is really exciting. So the AGDA Award is the Australian Graphic Design Association Awards. We're looking forward to sharing with you.
SARA: Hmm.
LUKE: See you soon.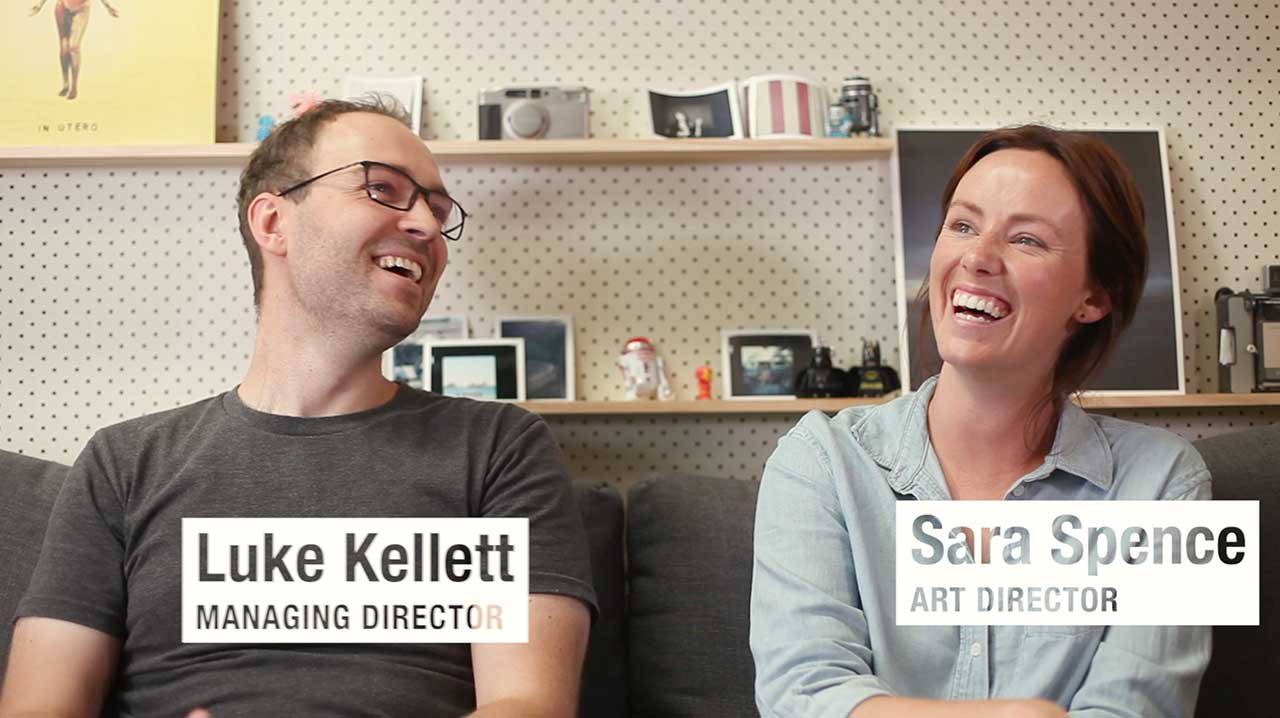 THE BRAND
MIKE: We met Sarah. We went up to her property and we had a look this wonderful place up in the Hunter Valley. She had this great name and this concept Just Been Laid... and although she wasn't a hundred percent sure about the name we thought it was fantastic. This place, this location, was so fantastic for the chickens you know, they had caravans that the caravans could move around it was all part of the plan of them following round the cattle which is really great for farming and also great for the ecology. It was a startup business so with a start that business we really try and help people get that business up and running but also I suppose when we looked at the design and the packaging we wanted to make sure that it was simple, that it was cost-effective and we wanted to make sure that it was impactful and really powerful.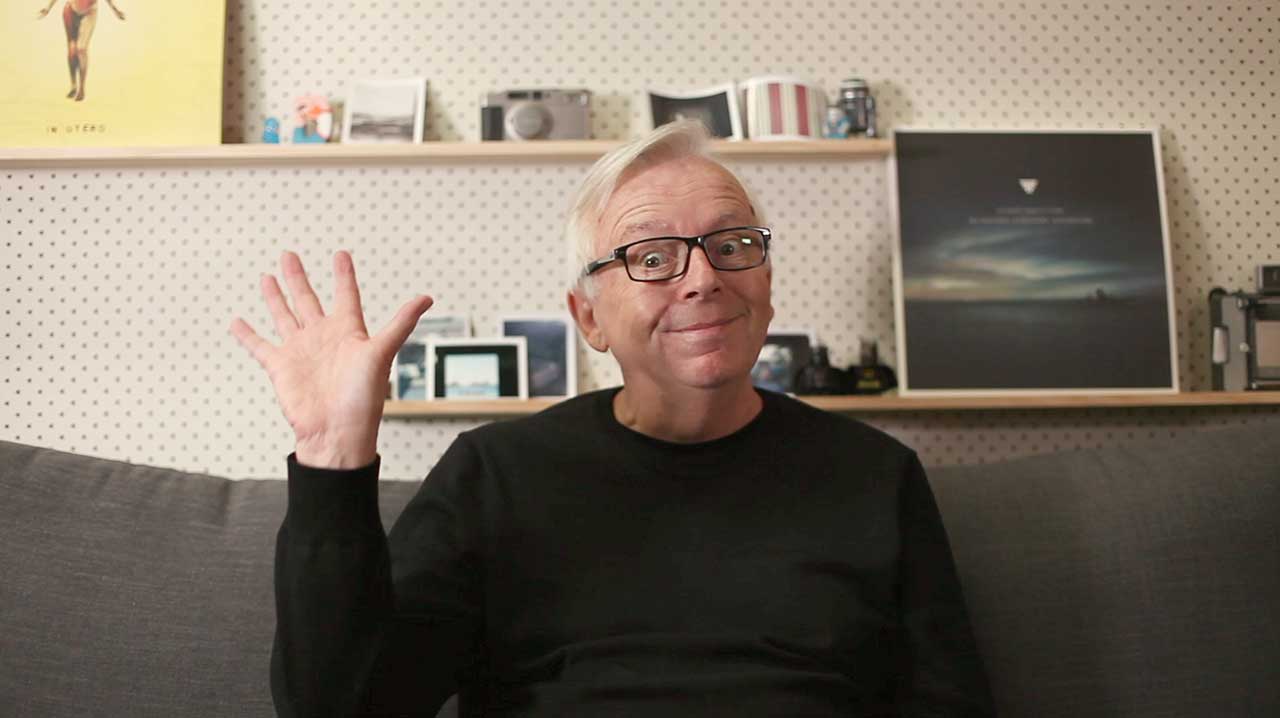 GRAPHIC DESIGN
SARAH: So this is the Just Been Laid packaging. We made it cheeky and quirky just like the Just Been Laid brand is. Got a little chicken head up here which is quite fun. A lot of the considerations were around using materials that felt really natural and had a kind of brown paper straight from the farm look and feel. The website was a really big selling point. All sales for Just Been Laid eggs have to come through online. It's a subscription model which is an exciting way to sell eggs because it means that it's the freshest possible eggs that you could possibly get. But it also does mean that it's a little bit different to maybe going to the supermarket and picking up your eggs so we really had to make sure we had a really tight delivery, really easy to use and really easy to sign up and start getting fresh eggs.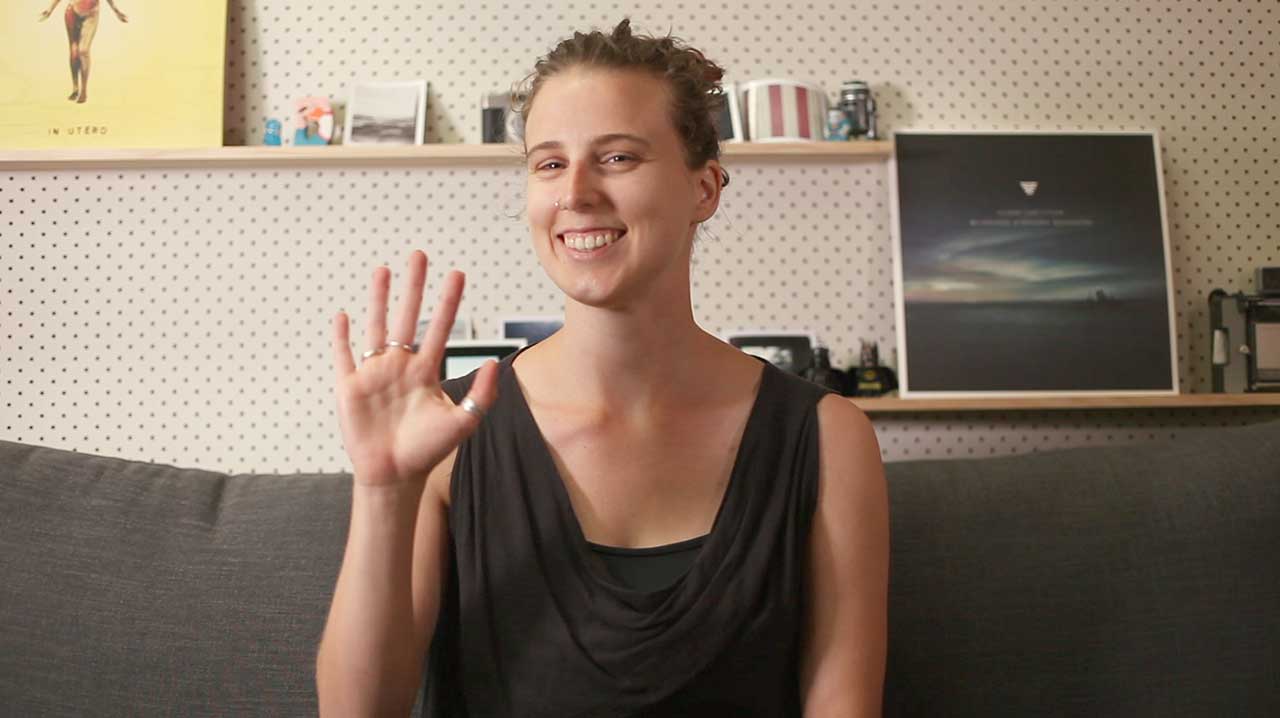 UI & UX
JAMES: One of the really cool things about this site was that it allowed a user to go to the site, learn about the product, learn about Sarah, learn about the processes and then they can go through and set up their delivery location like their local cafe. A lot of that stuff was all around the user experience. Unlike when Bob buys some jeans from an online shop and it goes to his house directly... we've got all these people purchasing eggs and they are picking them up from one location and we had to handle those as one order of lots of items rather than individual orders which is how most other e-commerce sites set ups always worked. That was really important but also something that we had to sort of do more custom development around.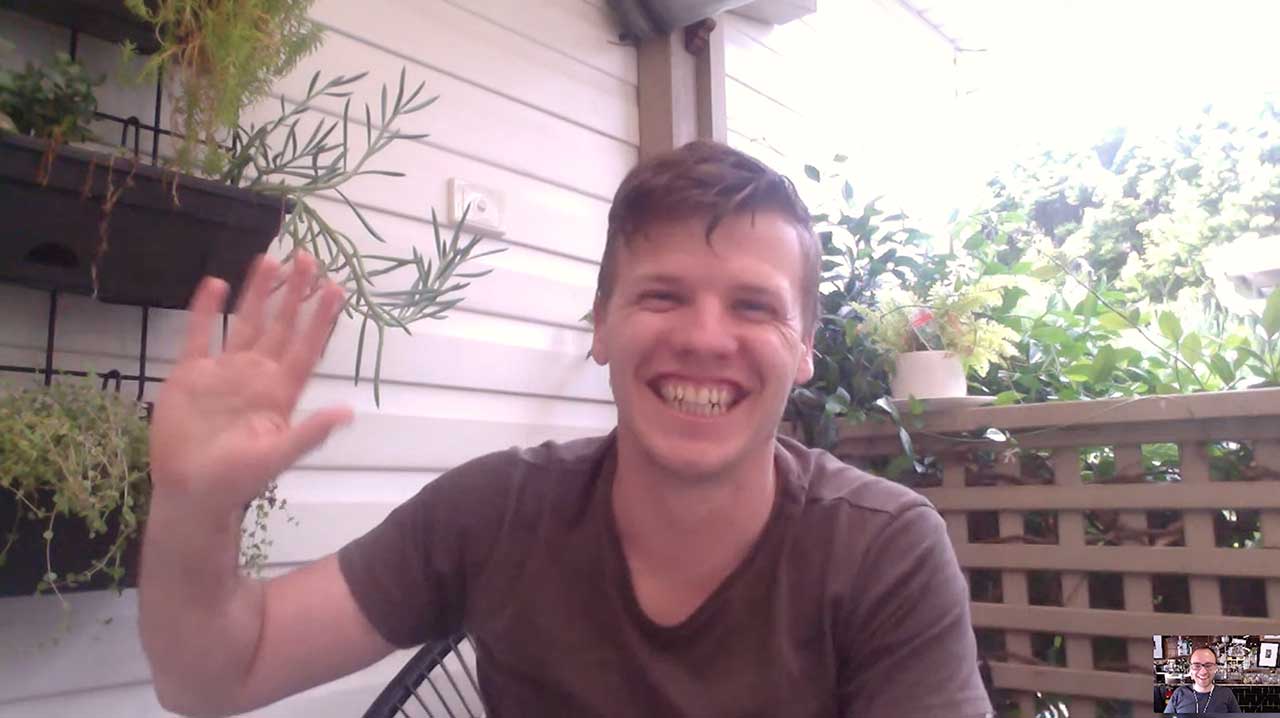 ILLUSTRATION
I experimented with a range of pens and my favorite one used to this project was a nice thick posca pen which has a nice blobby consistent edge. The aesthetic was deliberately meant to look like a nice approachable friendly brand. We actually created our own typeface that was built around the packaging to fit. Every letter was written out by hand and we turned that into an alphabet that we could use to deliberately made to be quite easy to put on. So that was just done through a heap of prototyping. There's four or five different size grades of eggs, so we had to make sure the packaging would work consistently across those different package sizes. I'd have to say my absolute favorite part of this project was definitely the packaging... it's not all that often you get to produce something that is three dimensional but tangible. So seeing that final solution out in the market is probably one of the proudest illustration moments that I've had.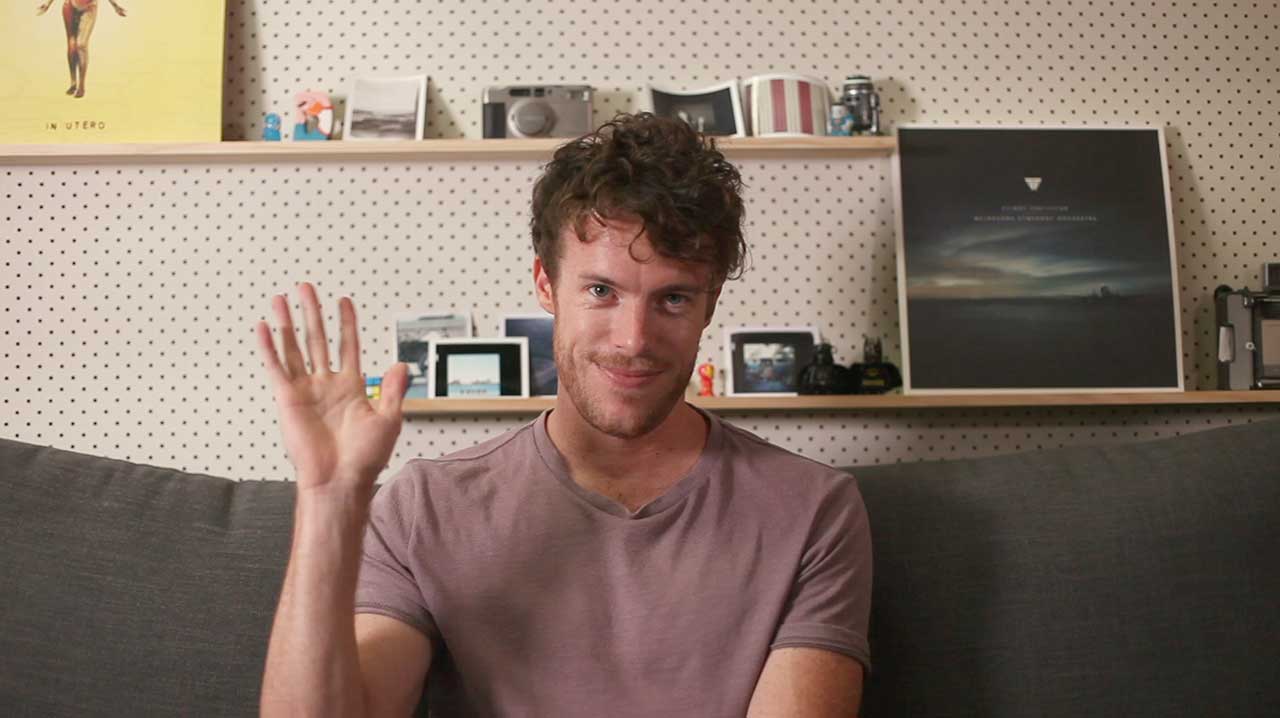 THE CLIENT
SARAH SIVYER: We get a lot of fun feedback from customers. Yes, the name was helpful but to complement that with packaging that was different. Not just different from a design perspective but really thinking about how an egg is put into a carton and how that really translates to food as a gift. I actually distinctly remember discussions early on around the strategic nature of the business. It's like can we build a subscription? What does it look like? Is it a Kickstarter on steroids type sort of situation? Actually no, this can be a business model that you operate day-to-day. The role Headjam played there there were critical strategic discussions and then when it came down to us operationally how does that look? I was very aware that Headjam was known and had a reputation to be on the more expensive, or would probably say the premium side when it came to creative agencies... but for me having recommendation from someone I really respected and then being able to actually see a lot of their work hrough
the case studies I was confident but I've got to be honest like the main piece for me was actually meeting with the people and then feeling that they had a good grasp of where we wanted to take the business. That was just too critical. From a growth perspective we kicked off in the middle of January in 2017... so eleven and a bit months in we've gone from selling out within two days eggs being laid to now selling out before the eggs are actually laid.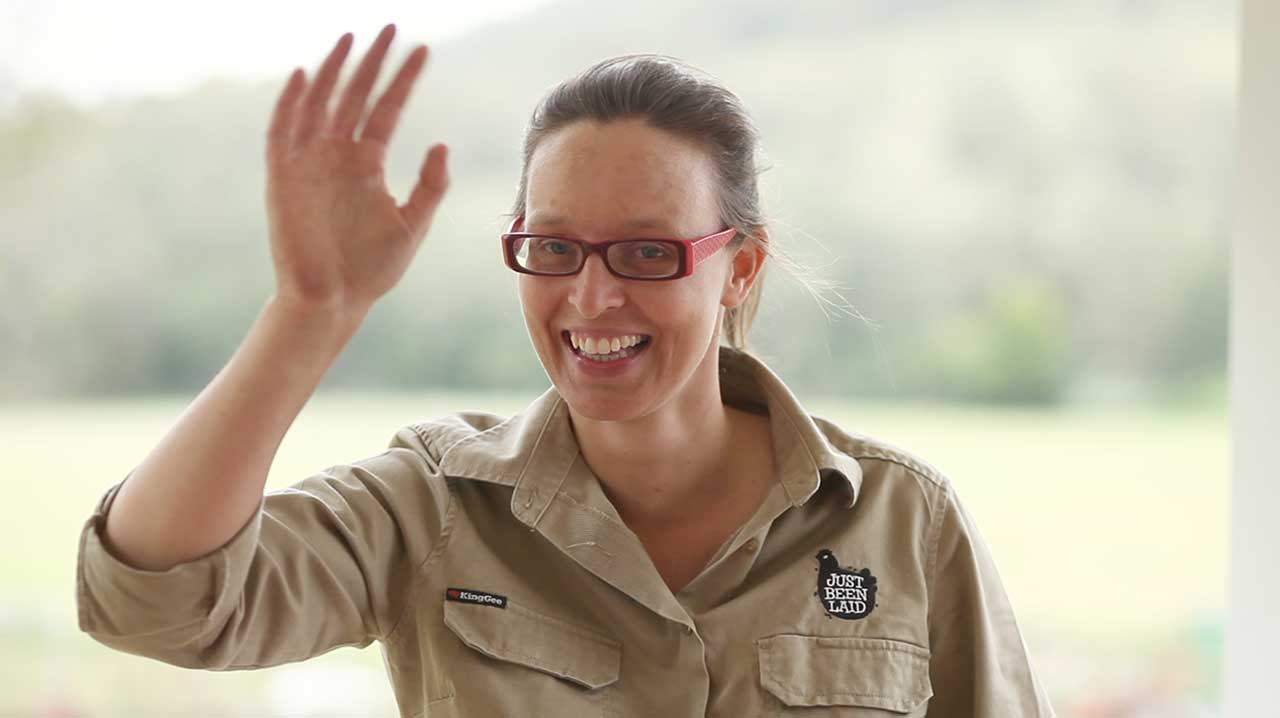 If you have a project in mind or would like to work with us, send us a message.