Typo Tuesday: Old Italian Methods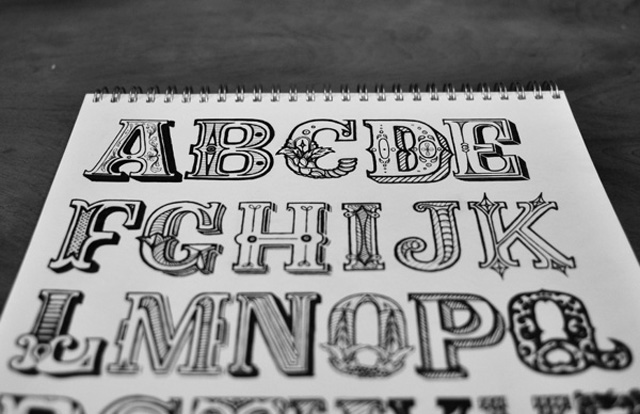 This week's Typo Tuesday is on Claudio Beretta, an Italian graphic designer who loves old printing methods and creates typography by hand in order to give it an original touch.
Claudio said "I enjoy sketching, painting, drawing letters and travel in search of new inspirations".
You can see the evidence of this passion in his typography, where he explores an impressive range of artistic spaces. Note how in his typography the patterns of nature and human invented geometry are combined to elegantly, and simply present themes of culture in place.
He studied at the European Institute of Design in Milan, before spending three years working in newspapers where he studied the art of infographic presentation of information, learned about old printing methods and sharpened his skills with illustration and typography.
Headjam loves the artistic impact Claudio's traditional typography methods have, which are styled in the manner of the work we did with Snow's Artisan Bakers in our recent post, "Deliciously Drawn".
Check out Claudio's amazing typography at his website and his typography studio site, &type.
#typography #claudiberetta #italy #typotuesday #headjamcreative #newcastlecreative