Typo Tuesday: the Mysterious Illuminati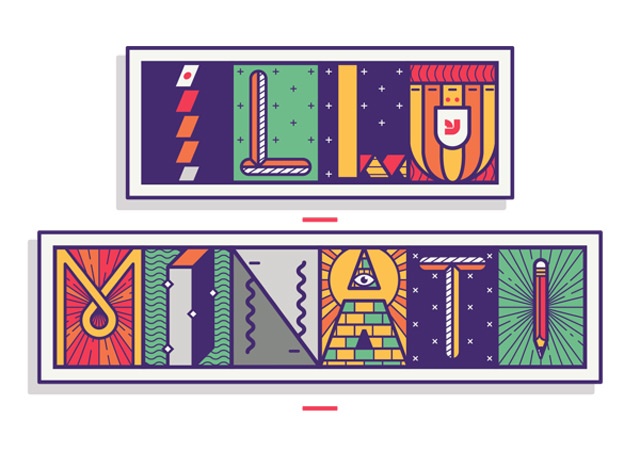 The figures flow through arcane symbols, and cosmic markers in typography that captures the fearful symmetry of powers beyond our ken.
YouWorkForThem warn, though, use this display font and "you shall preserve the Great Doctrine. Adding these heiroglyphic sigils, suitable for the Secret Languages of the Ages, to any manuscript shall Illuminate it. Let the Brother receive the Light!"
YouWorkForThem Creative Director and Founder Michael Paul Young started the database in 2001, but he's been super creative elsewhere, check out his work here. He's won the Clio and the Cannes Gold Cyber Lion, and his animation lit up the 500,000 LED pixels of U2's 360 Tour.
Check out their amazing library of fonts here, and their highlights on Behance here.
#typography #YouWorkForThem #Headjamcreative #MichaelPaulYoung #illuminati #typotuesday