Typo Tuesday: The Neo-Gothic of Joan Quirós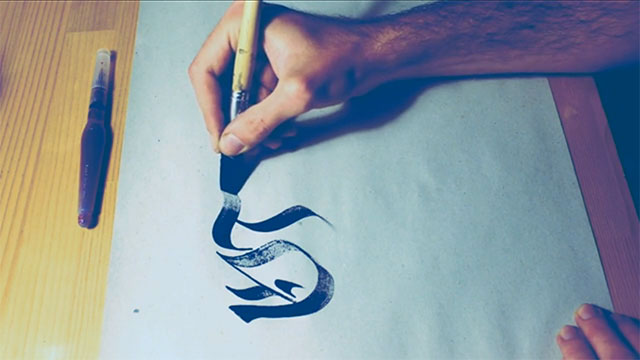 This week on Typo Tuesday we feature the macho neo-gothic calligraphy and typography of Spaniard, Joan Quirós.
His typography, calligraphy and graffiti demonstrate a potent cultural fusion, drawing on asian and european aesthetics to produce new styles, with that contemporary attitude of the true creative: where artist meets designer, radical and student of history.
Joan hails from Valencia, but now is co-owner and art directer at Voltio in London, an electric little studio that does typography, illustration, lettering and calligraphy for a bunch of great clients including Adidas, Jägermeister and TEDx Madrid.
Joan said he loves "photography, street art, lettering, calligraphy and editorial design", and you can see it in his work.
Strongly suggest you check out these amazing typography vids, where Joan scribes his calligraphy in one close up take of a highly skilled hand. Also, his Behance and the Voltio portfolio.
#Typography #Calligraphy #Graffiti #Voltio #JoanQuirós #Headjamcreative #typotuesday