Typo Tuesday: Indeskribable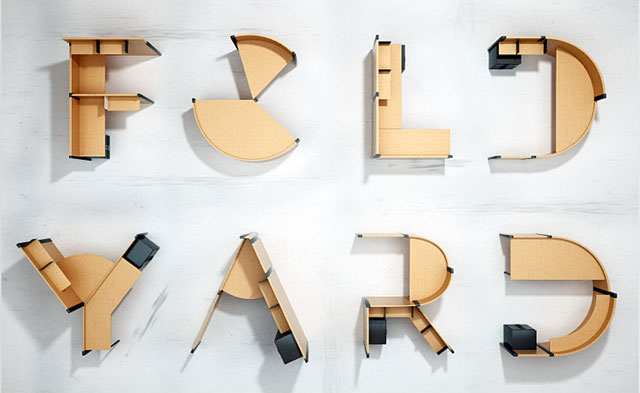 Take a seat for interior design typography that is sure to inspire in the office. Benoit Challand is a French creative image maker specialised in CGI design and art direction. We love how he's taken space in an open office and made it comfortable, organised and spellable!
We love typography that is also functional, and we'd love to see more open offices embrace this type of cultural creativity. Choose the O or the Y arrangement if you like working close to other colleagues. Now all we'd like to see Challand do is create some punctuation; for example a well placed water cooler has full stop potential.
Challand is on Behance and Twitter,and we office-ially recommend checking out his sites for all things inspirational and typographical!