Typo Tuesday: Tough Typography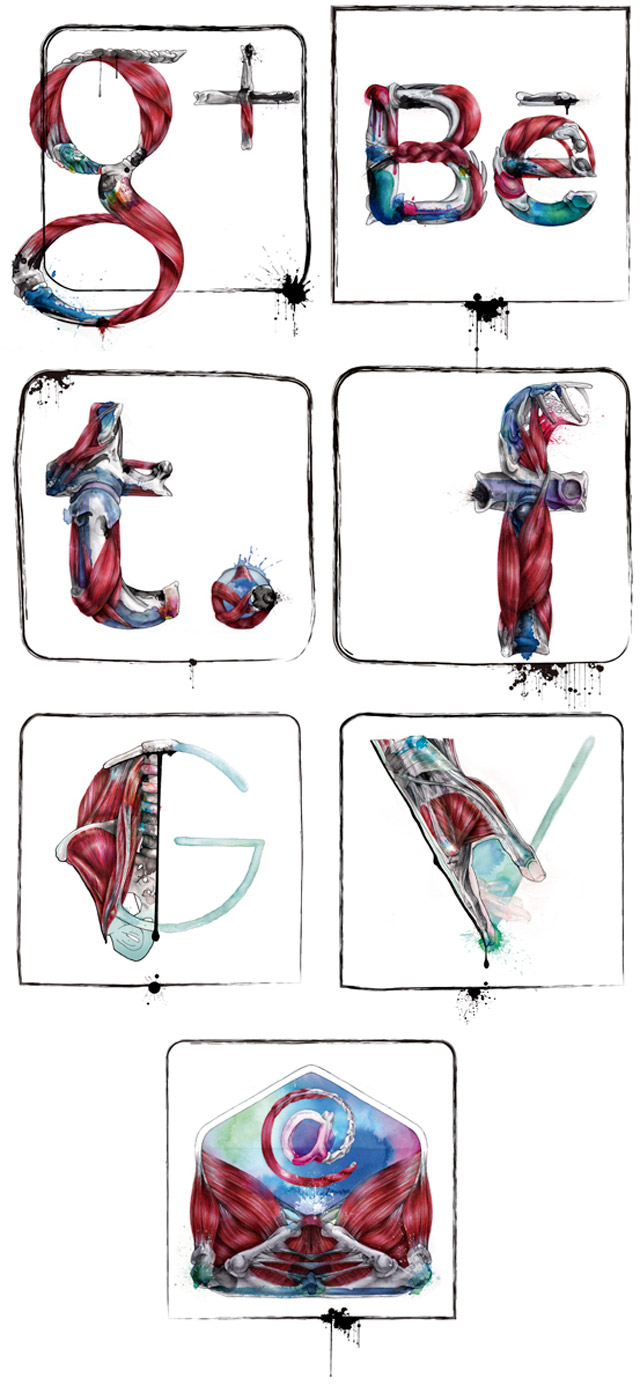 We've been known to feature typography that involves heaps of brain work, but this week's Typo Tuesday is also all about the brawn. Spanish Designer Giselle Vitali's anatomical illustrations really bring strength to her Musculante typography.
We love the wild idea of combining muscles, body parts (including an eyeball) and structured letters to give viewers a raw, unpredictable typography. She's taken this concept a step further to create social media logos within the typography, logos made of tendons, tissue and bone. Her explanation for this translates in English, "The social networks invade our lives, we do not know if they are part of us or we are part of them. Neither do we know, who is using who. On this basis I suppose they must have flesh, mucus and bones, but I don't know, if they have feelings like us."
At Headjam, we love finding typography that is a result of complex thought, analysis and creative direction.
Giselle's website indicates that she's got a passion for creating all things body-related, from applications to art to 3D, and this is also evident on her Behance Page. You can follow her on Twitter, like her on Facebook and add her to your circle on Google Plus.