Typo Tuesday: "Freaky 3D!"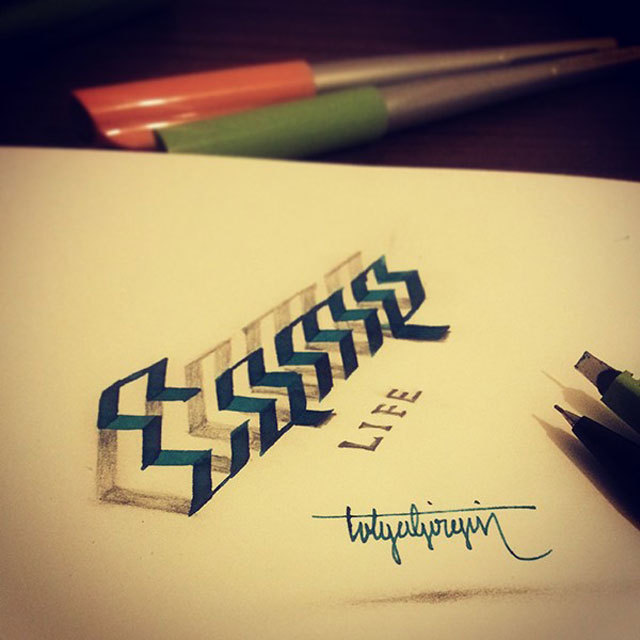 This week on Typo Tuesday we feature the typography and freaky 3D lettering of Turkish designer and electrical engineer, yes, engineer, Tolga Girgin.
Given his scientific background, It's not surprising that there's a really "sci fi" feel to Girgin's work, but isn't this typographic presentation remarkable? The lettering fairly leaps off the page.
Through clever play of perspective, shape, line, shading and colour, Girgin weaves the illusion of depth and movement into his typography and lettering such that the dynamic characters heave and shift before the eye of the viewer.
Check out Girgin's work on Behance here, where you can see a bunch of his typography, illustration, lettering, and calligraphy in a range of media including water colours.
#tags: #typography #tolgagirgin #madrid #spain #typotuesday #headjamcreative #newcastlecreative