Typo Tuesday: Bone-Chilling!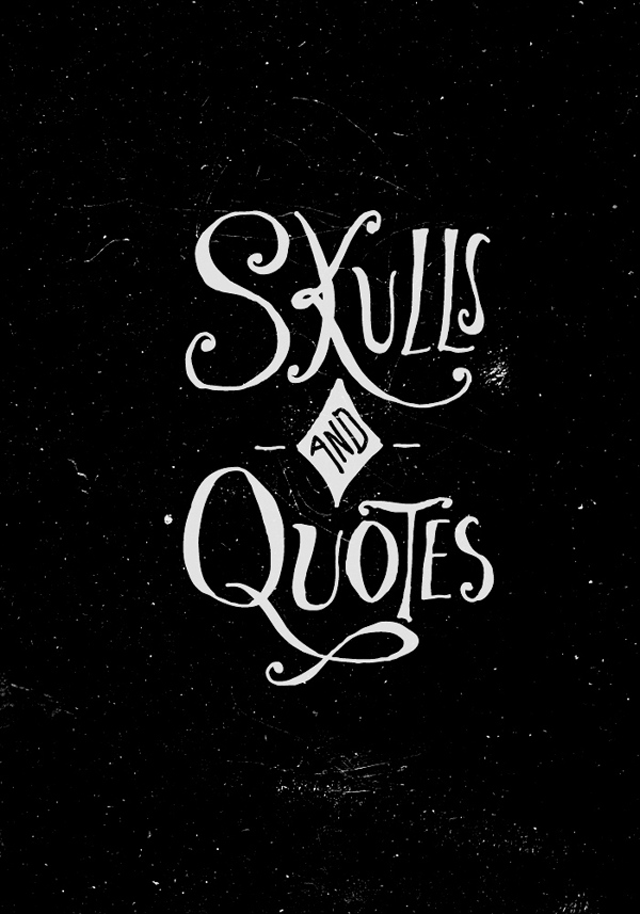 As a special recognition to sugar skulls, Mexico and Day of the Dead, or 'Dia de los Muertos' (as they say in Spanish) this week Headjam is recognizing a typographer that is from nowhere near Mexico. Known as BMD (Bella Matribus Detestas) this French artist has the themes of Day of the Dead down, no bones about it.
The holiday begins on the last day of October for Mexicans, and it lasts till the 2nd of November. How could we not have a typo Tuesday post that recognises such a colourful, dark, and interesting holiday? A far cry from Halloween, this holiday is celebrated in many cultures and is truly about celebrating the lives of loved ones passed. Decorated skulls are a very common decoration as well as marigolds and altars.
BMD has combined skulls with typography, and quotes in French, to add a bit of mystery to all you native English speakers! They don't have lots of social media, but they do have and Instagram! As you come down from your lollies/Halloween high, let these creative skulls liven up your day and give you something to fill your head!
BMD Design © - All rights reserved