Amazing Animation: Metamorphosis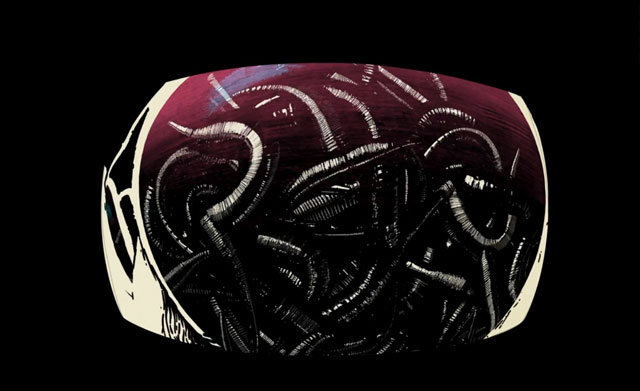 Headjam loves this "Metamorphosis" video by Buck. This Good Books ad inspires a beautiful Hunter S. Thompson/ Fear and Loathing ambiance with a great Kafka reference as well. Watch the second video to see how they did it.
As you can see in the "Behind the Scenes", this advert involves 3D, hand drawn and vectorised elements, photoshopped overlayed textures, and a lot of storyboarding. Notice the process of still-framed storyboard, to simple animated storyboard, to the beginnings of production which see elements go back and forth between teams of asset makers and animators along with the manipulators of the 3D sections.
Taking a complicated script and clearly defining flow and transition within a common style is the most important part of producing any animated piece. Buck has this down to a fine art. We love it!
Metamorphosis / Good Books - BUCK - WIZZdesign from QUAD on Vimeo.
Good Books - Metamorphosis (Behind the Scenes) from Buck on Vimeo.