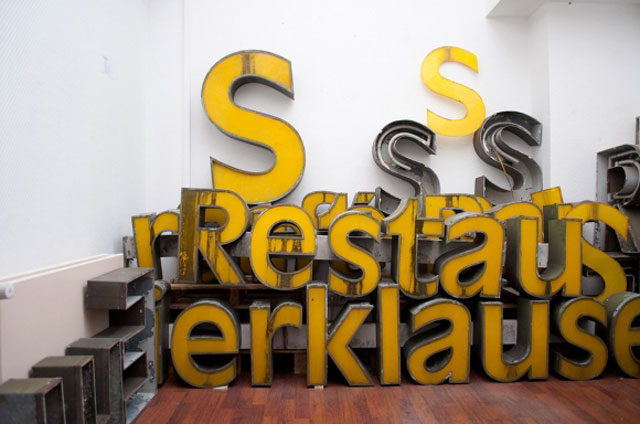 Buchstaben Museum gives any typography fan a great excuse to visit Berlin. (We know it's so hard to come up with a reason otherwise.) The museum features rooms that are filled with a variety of letters with many styles.
Some letters look brand new, some are interspersed between furniture, and some look like they were pulled off the street after years of wear and tear. Indeed, much of the signage has been salvaged from locations all over the world.
According to this blog post from TAXI, the museum 'preserves, restores and exhibits signage'.
When you visit the museum's website, you learn the museum started in 2005, and is a nonprofit organisation. Their mission is to preserve and document letterforms and signs regardless of provenance or language. The website also says the museum is relocating, but it hasn't revealed the new address.
At Headjam, we love that there is a place, somewhere in the world, where you can just walk into a room and enjoy wide variety of international characters. It's a total typographical immersion!