Typo Tuesday: A Brush with Typography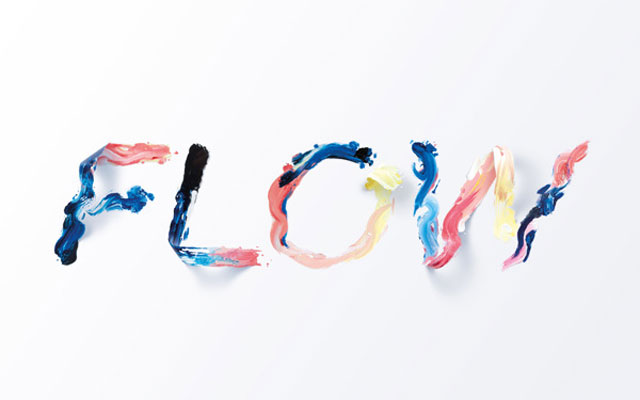 In August of last year, Headjam's Creative Director, Nicola Xavier, found a fantastic ribbon-like numeral typography created by two designers called Sawdust. We knew immediately we had to feature it for Typo Tuesday. Now, months later, we've found them again, and this time their medium is paint for this Flow typeface. Acetate and acrylic paint make this typography possible; it appears they've had a a stroke of genius.
We love how different colours combine the letters and the gentle natural curve of the brushstrokes. The typography with the white background makes the word "flow" lighthearted and fun, while the black background brings an avant-garde ambiance to the word, summoning something deeper and more mysterious. The two versions cater to two different senses of aesthetic.
Sawdust is made up of Rob Gonzalez and Jonathan Quainton. The two designers are based in London, and their work has been featured internationally. You can follow them on Twitterand Instagram, and Like them on Facebook.