Typo Tuesday: Teen Typographer in Newcastle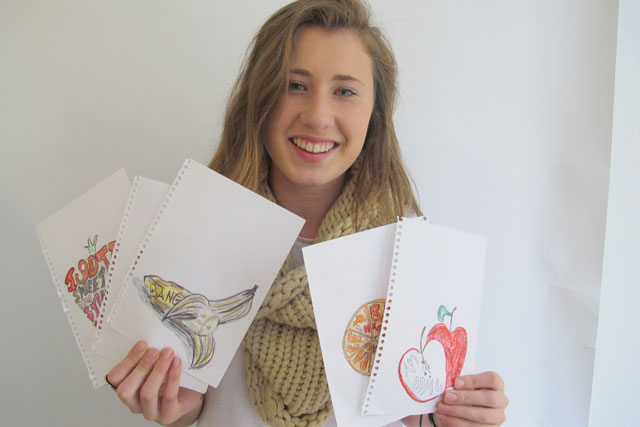 St. Joseph's Lochinvar College went a week without a student in June, but the Headjam team was up one! We were lucky enough to have 15-year-old Elizabeth Hurley assisting us with everything from research to tea-making! Elizabeth ran errands, helped on a photo shoot, and she found us some fantastic typographers (you'll be sure to see them here in the next few weeks)!
We were so happy to have her here, and she finished up her week with some fruity hand-drawn typography. We love her fresh healthy style, and her limitless creativity. The fruit images you see here are just a few of the many different styles she conjured up at Headjam.
Thanks for all your help and hard work Elizabeth! Headjam can't wait to see where your future is headed - we hope it's somewhere within the creative industries!