A day in the life of a Headjam Intern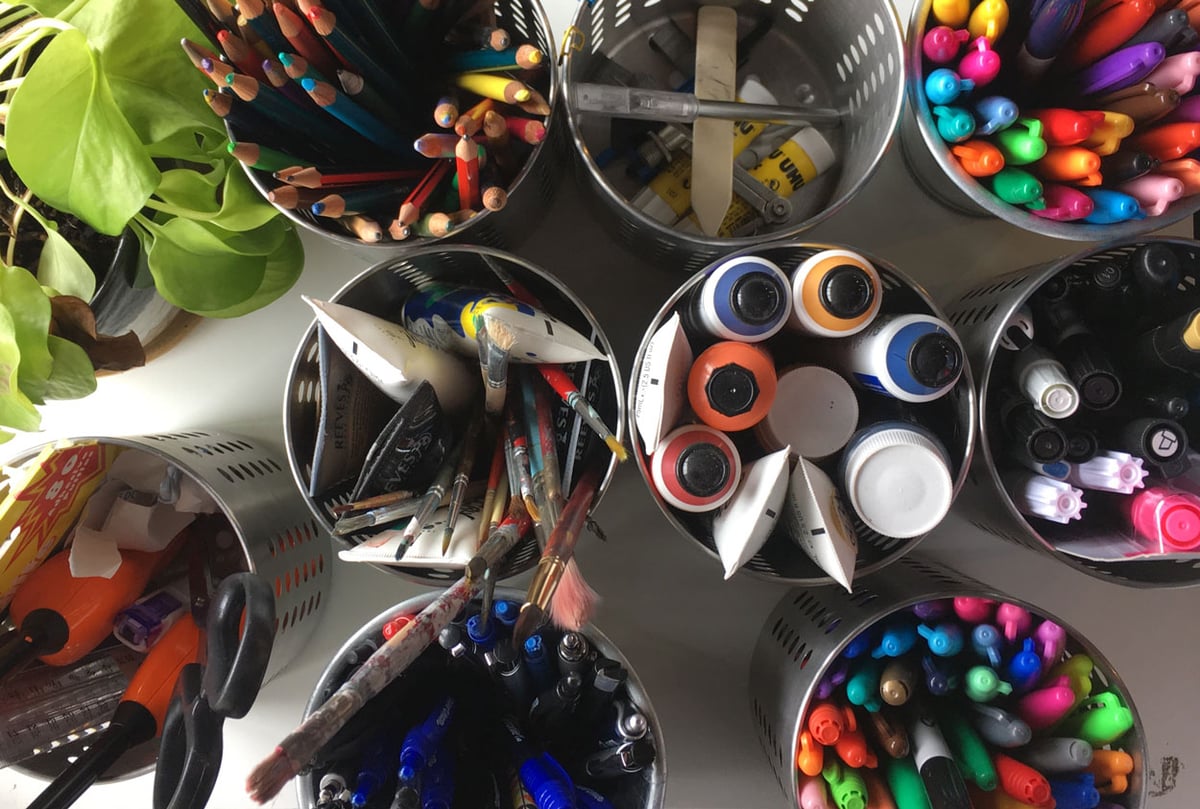 A Day (or Two) as an Intern at Headjam

For two days before Australia day, in the last week of the school holidays, I was fortunate to be able to have the Headjam team abide me in order to observe and help around the office.
On my first day, slightly overdressed in a white dress shirt and forest green chinos, I navigated my way (with help from the lovely receptionist) towards the Headjam office. My nerves carried me up the stairs and were promptly shattered by the homely mezzanine that the office occupies. I was given a quick tour; the comfortable lounges, the quaint kitchenette, and most importantly the desks lined with iMac computers, with no two work areas the same.
I took a seat in front of an unoccupied desk, and was supplied with the process book and a book that details Headjam's projects from the 2015/16 periods. The process book detailed the methods involved with going through a project, therefore it allowed me to understand what I was seeing around me, as folks arrived and took their places in the great dance of the Headjam cosmos. Meanwhile, reading through the project book allowed me to see the high quality of work that those at Headjam are capable of, and even surprised me when I connected the dots between a business' rebranding (and subsequent success) and their featuring in the book.
After the crash course introduction and a bit of note taking, I observed the work of Jace, as he explained to me the work he did and the interesting routines of briefing and presentations. After following him around for a bit, and observing a bit of concept magic, I was put onto a slightly less glamorous job.
Washing the dishes and taking out the recycling was a part of the intern experience, I guess. Following some successful menial labor, my next job was to do some content for a website that Headjam were redesigning. I was given the brief for the task, and discovered it was something new for Headjam; something they'd only done one other time. My feeling of involvement now heightened, I set about making changes here and there to the copy of the website, accumulating 4 pages worth of my messy handwriting. Before I knew it, it was time to leave. This sort of constantly changing work was something I could easily see myself getting lost in. I slept that night with dreams of the greatest website ever.
Day two…
Dressed in some more casual clothing this time, and without the receptionist's help, I found myself comfortable and familiar with my surroundings after only 8 or so hours there the day before. I'm sure this was down to both the environment and people, both equally hospitable. I was placed right back into the participation in the website project as I explained the rationale for my changes to the page. I was enlisted by Sarah to then write these up in a word document and send them through, but not before I observed Helen's animation skills and had the updated progress in the project explained to me by Jace.
After some more note taking and reading on an upcoming project, I was then involved in the admin side of things, as Remy and I implanted details into a webpage from text documents and emails. Although finicky, it was curious working out which parts of the supplied text went into their respective parts of the form, and the procedures you had to follow as to not break the webpage's code. After lunch, I discussed both the writing of this blog post and my return in April, and how I'd be involved then.
From there, I proceeded to the nitty-gritty once again, organising some stationery (very satisfying – see header image!) and filing away some project work. A relaxing end to the day.

My stint at Headjam was a learning experience, and an interesting time to say the least. It appeared to me an appealing and fluid environment that those working there reinforced. I'm sure the knowledge gained from observing and participating in the job will help me in both school and out-of-school hobbies. I can't wait to return in April for another constantly engaging experience.
If you are interested in interning at Headjam, please contact us via our website. We receive hundreds of applications every year and will endeavour to respond to as many applications as possible.
If you have a project in mind or would like to work with us, send us a message.