Typo Tuesday: Sublime Sawdust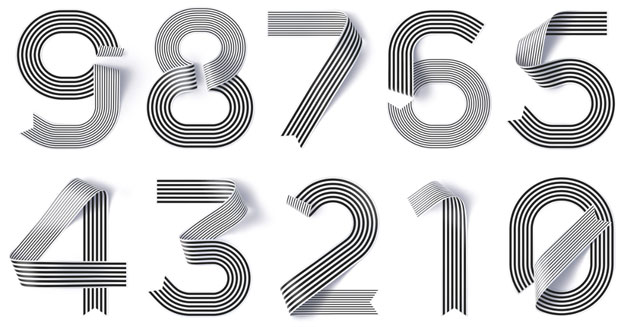 This London-based design duo Sawdust has developed a worldwide reputation for their creativity in the visual field. We could dedicate a blog post to each one of their fantastic projects which range from typography to interactive to brand identity.
But for today's Typo Tuesday, we really want to highlight one of their typographical projects which immediately caught our eye.
Like ribbons or snakes, these black and white striped numbers twist and writhe. They seem to come alive and suck you into a dizzying maze. Page numbers have never looked more enticing.
Their numerical typography was used by a company called Shanghai Ranking Consultancy. Sawdust created this typography for the consultancy to use in a book that ranks world universities.
The creatives behind Sawdust are Rob Gonzalez and Jonathon Quainton. If you'd like to follow them on Twitter to keep abreast of their upcoming projects, click here.