Typo Tuesday: "Plasticine Perfect"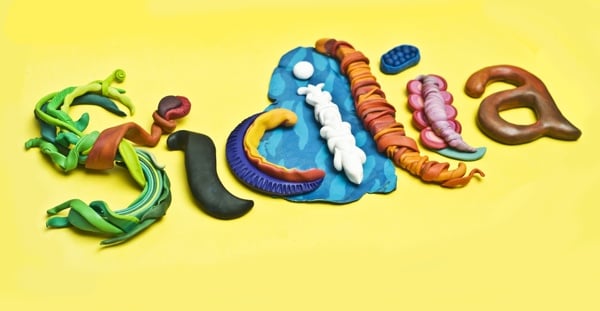 This week's Typo Tuesday gets its hands joyfully dirty with Olga Protasova, a Ukrainian graphic designer and illustrator who loves the combination of typography and plasticine.
It's wonderful how plasticine morphs into unique shapes and flow to carry the mood of typography into particular contexts via a hand crafted mode of bespoke in Olga's work.
Olga said plasticine "is perfect material to relax, to try some new ways in typography, letter construction and to work with color ... to bring fun and joy to my own life as well as life of others".
You can certainly see this sense of fun in the typography experiments and projects on her plasticine laboratory on Behance, which started out as a fun game and grew into a professional portfolio that includes posters and promotional cards.
Headjam loves the joy in Olga's plasticine typography, which you can check out on her Behance portfolio here.
#tags: #typography #bespoke #handcrafted #ukraine #typotuesday #headjamcreative #newcastlecreative #olgaprotasova #plasticine