Old School: Part 2 Books and Molluscs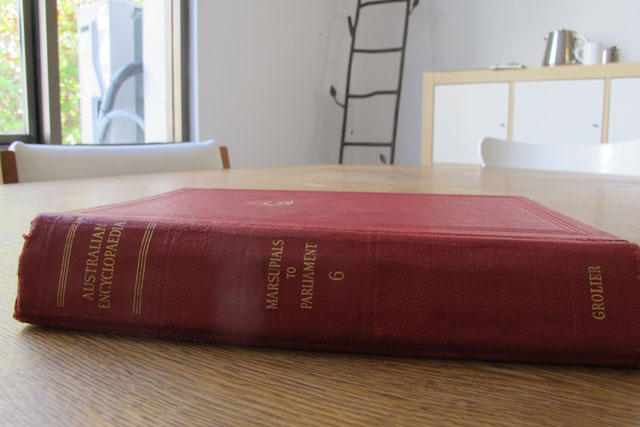 While Headjam may sometimes appear to be digitally dependent, there are a few members of the team who haven't forgotten the "old" ways of society.
"There's just something I love about books," our Creative Director Nicola says. "I love the way you can peruse them, how a book feels in my hands. I love how you can leave a page open and then come back to it later."
Nicola brought in some of her favourite books of all time, and Headjam will be featuring them in the next month. They really are quite impressive.
This Australian encyclopaedia has heaps of inspiring topics, ranging from Marsupials to Parliament. It includes a massive section on molluscs, complete with some great images.
Nicola particularly loves the molluscs section. "It's like going on a crazy journey when you read the mollusca section she said. "You learn things here from reading that you could never get from just typing it into Google."