Typo Tuesday: "Snail Mail!"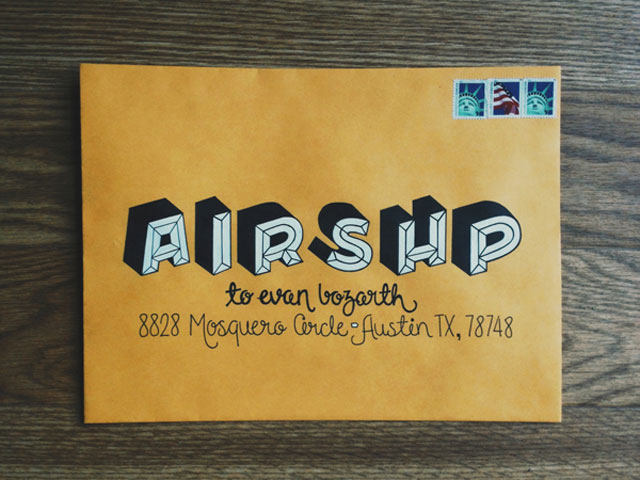 This week on Typo Tuesday we feature the lettering slash typography of amazing Texan designer Roxy Torres, whose strategy in her "Snail Mail" series recently landed on our virtual door step and really grabbed our attention.
Young designers can learn a lot from her, because when Roxy sends off comms to clients she goes the extra mile and really jazzes the envelopes up with carefully crafted typography presented through hand scripted lettering.
As Roxy said, hand lettering and typography are crucial, because "[w]hen looking for a job, first impressions are everything. I hand-lettered manila envelopes and mailed them with my cover letter and resume to the creative agencies".
Her lettering invokes an array of 3D forms, and the playful perspectival shifts in her typography are sure to grab the attention of the targeted creative agencies, where curious peeps are always looking for new angles to apply to the geometry of their approach.
You can check out Roxy's typography and lettering on Behance here, and her lettering blog here.
#tags: #typography #roxytorres #typotuesday #headjamcreative #newcastlecreative #snailmail #lettering