Typo Tuesday: Gemma O'Brien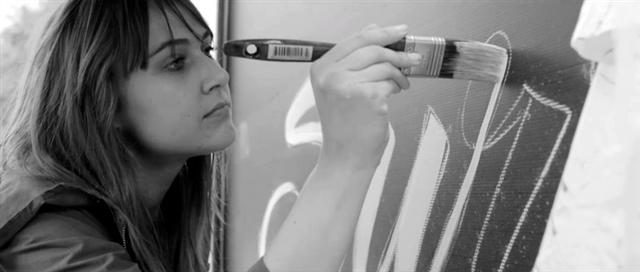 This week on Typo Tuesday we feature the typography of Gemma O'Brien, an amazing Sydney based illustrator who specialises in hand lettering and whose freelance work ranges through diverse styles and clients; it's well worth a look.
Speaking of diverse, Gemma creates typography, lettering and concepts for clients like Canon, The New York Times and the Antarctic Oceans Alliance, and has worked in art direction for Animal Logic, Fuel VFX and Toby & Pete.
In her spare time she runs typography workshops in locations around Australia and talks at design festivals on a global stage including the Berlin Design Conference.
Gemma's lettering and typography draws on what is obviously a deeper knowledge of the history of design, and the evidence can be seen in her figures that show the influence of hand crafted symbols from both Asian and European contexts of design, from drafting and calligraphy.
Gemma's work gives us a chance to sort out a few key definitions of terms often used here on Typo Tuesday, like calligraphy and lettering, and typography and lettering - whilst these concepts are often used interchangeably, technically, they're very different.
To begin with, lettering is the art of drawing letters, and often for a one off use, whilst typography is the formal use of previously designed letters in a particular context (see a great explanation here).
Calligraphy produces hand crafted letters that can be relatively rapidly produced for use in typography, based on penmanship, for placement in longer bodies of text - and as you can see in Gemma's work there is evident the influence of Chinese and Germanic calligraphy.
Lettering, on the other hand, is usually based on draftsmanship, is more elaborate, unique and time consuming to produce, and forms an illustrative role in titles, headlines and signage across a range of contexts - its a bit confusing though, because as you can see Gemma uses calligraphy in her lettering!
For example, these great billboards completed for Kirin across 36 billboards using a blend of calligraphy and lettering installed across Australia and based on a commercial font face, "Sarah Script".
You can check out her work on her site, The Loop, Vimeo, and Jacky Winter.
#tags: #typography #gemmaobrien #typotuesday #headjamcreative #newcastlecreative