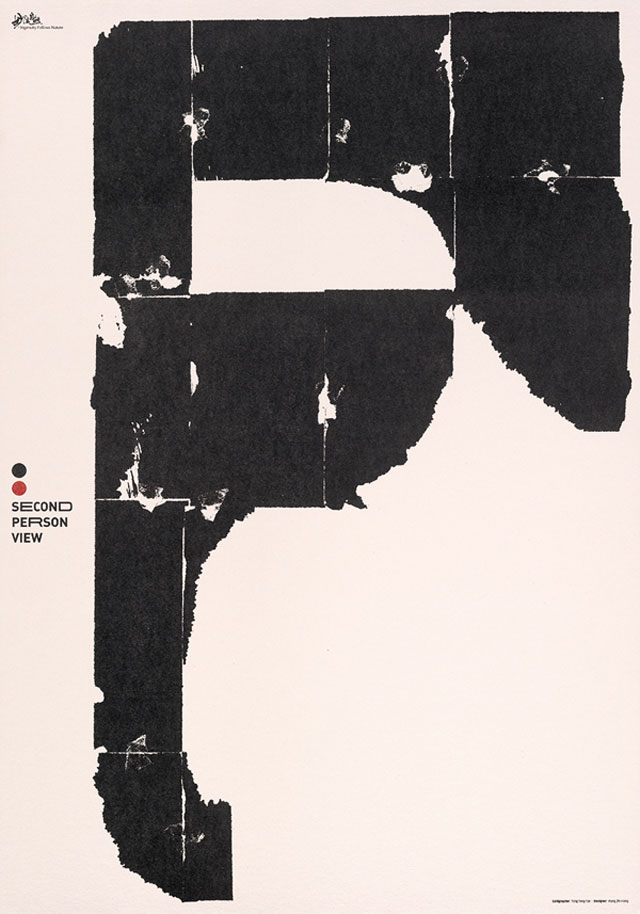 Earlier this year when we stumbled on Wang Zhi Hong's typography, the designers at Headjam did a double take. Not only did we love the curvature and mystery the Ingenuity Follows Nature typography evokes, we also love the combination of black brush strokes and torn paper that he appears to have used as the medium.
If you just looking at his Behance page at a glance, it's not easy to determine what the letters spell out. Headjam took extra initiative and printed out the letters, as we suspected they spelled something. Can you guess what it spells before you scroll to the bottom of this page? If you can't, don't take it personally.
Wang Zhi Hong is from Taiwan, and over the course of his career he's received heaps of awards. He's got a wide variety of visual art to explore. You can like him on Facebook, follow him on Twitter, and Instagram.