Typo Tuesday: In Your Face!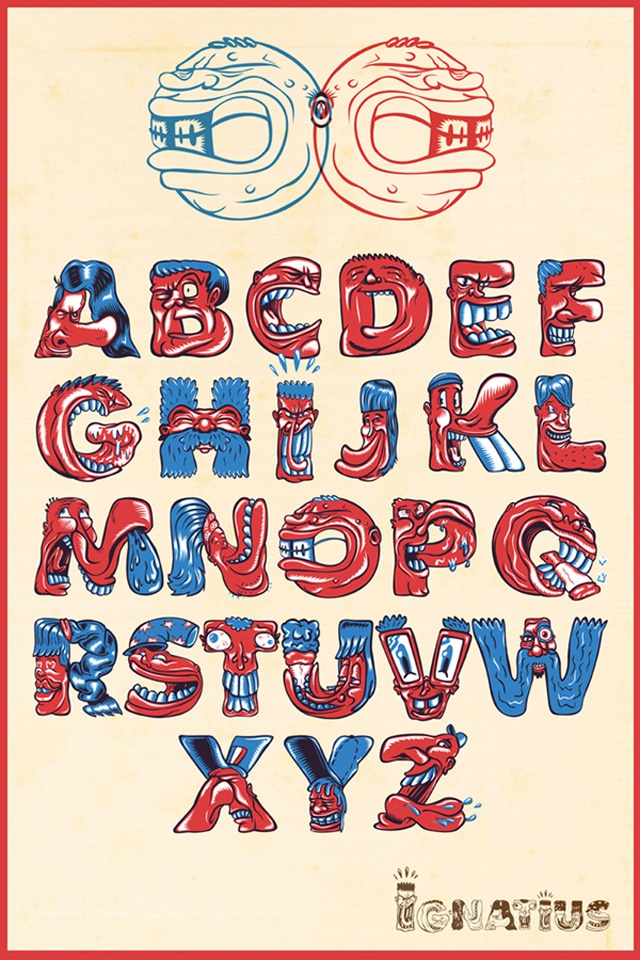 Maybe we're blowing things out of proportion, but we think Illustrator Sébastien Martin has created a facial display typeface that screams outrageous with a slight hint of patriotic satire.
In what appears to be a vector illustration, his work really spells out what might be a perception of politics, or at least red, white and blue faces which express bold cheekiness. This is quite the nosey typography!
The Parisian designer goes by Ignatius, and if you visit his Behance Page, you'll see that along with his ABC typeface shown here, he's got heaps of monstrous, wild designs. He has a primal and political theme, and when translated from French, his description on Twitter reads "drawing political press, criticisms and comments welcome!"
What do you think he's trying to convey?