Typo Tuesday: Comic Sans Wars and "Gagalin"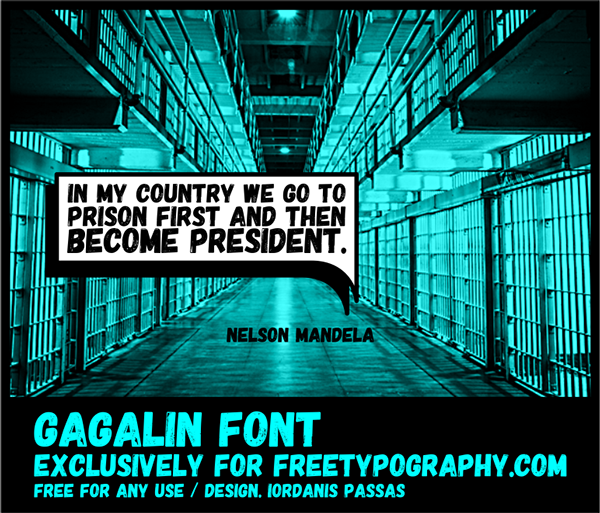 This week on Typo Tuesday its the awesome comic-sans wars transcending typography of London-based designer Iordanis Passas, and his free font "Gagalin".
Passas has constructed this upper case font for bold explosive expression in comic aesthetic through typography that presents as hand-drawn lettering, employing the technique of deleting elements of the blocked out font forms to mimic the frailty of brush strokes.
The outcome is versatile and high impact, as you can see from the placement of the typography in the serious setting of a quote from Nelson Mandela superimposed on an image of a prison - alongside the classical application in sudden, jolting cartoonish expressions.
Gagalin is free and you can download it here, along with heaps of other great typography. Last but not least, Passas is looking for a job in Greece, so if you need a great designer check his stuff out on Behance here - Twitter here, and Facebook here.
#tags: #typography #iordanispassas #typotuesday #headjamcreative #newcastlecreative #comicsanswars