Photography: Photoshop and Feminism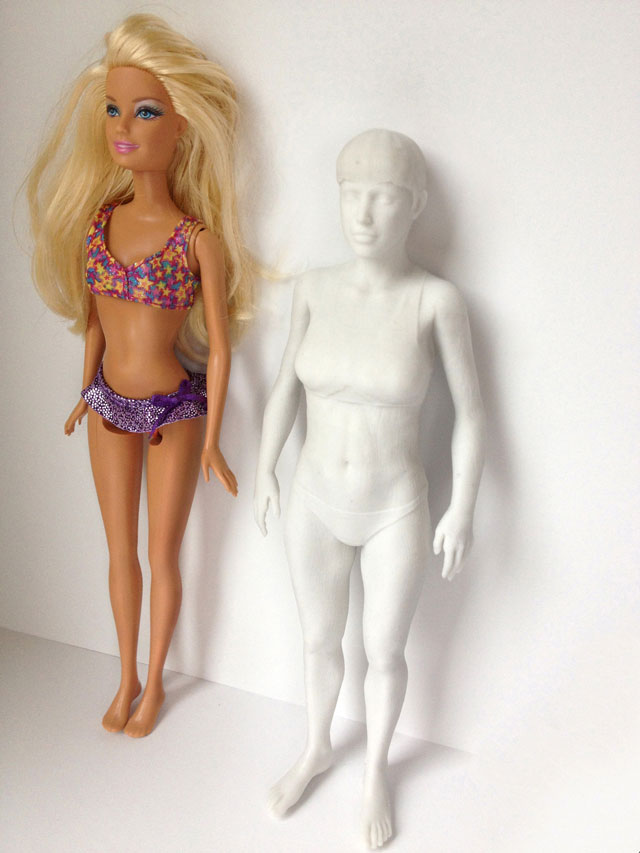 In the world of feminism, photoshopping has gotten a pretty bad reputation. Serious backlash has come from photoshopping women's figures in order to make them thinner, more top heavy or really just changing their form in any way. This backlash has led to a few magazines agreeing to stop photoshopping their models' figures.
Along with the media, brands like Dove that sell women's products, are campaigning to halt the photoshopping of women. This inspiring video on photoshopping from Dove has over 16 million views, and it displays the drastic and inhuman capabilities of Photoshop.
The opinions of many are 'women don't need to look like Barbie', and we've discovered an individual from the States who is acting on this belief.
Artist and researcher Nicholay Lamm from mydeals.com recently went viral with his blog post 'What if Barbie Looked Like a Real Woman'. He's used the measurements of an average 19-year-old female body, based on statistics from the Center of Disease Control and Prevention, and built a model with a 3D printer. Then he reshaped it to look like Barbie (without the unattainable figure) through Photoshop.
It's a pretty striking difference. While it's important to remember that the majority of the world will still never look anything like Barbie, this is a good first step to giving girls a slightly more realistic toy one day. It's also nice to see the positive ways Photoshop can be used. We love that he used a 3D printer in this project as well.
As Headjam does heaps of work in photography, we're all too familiar with Photoshop. Luke Kellett is Headjam's main photographer, and he works in Photoshop on a regular basis. Like everyone at Headjam, he's excited to see concepts like this which help to shift societal constraints. We can't wait to see what Lamm does next!