Old School: Part 3 French Trademarks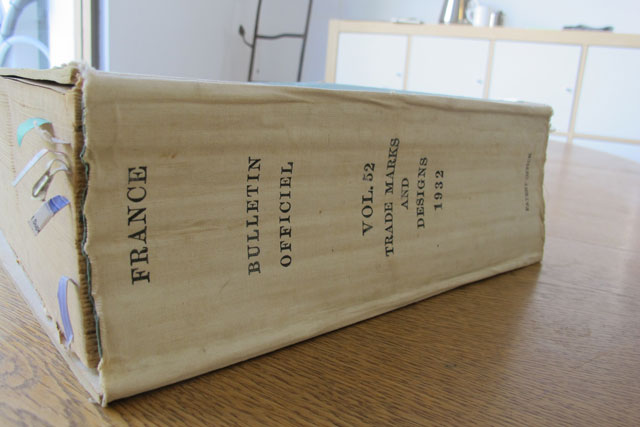 Published in the 1930's, this French book of trademarks is a fantastic way to see how the creative industry operated in the early 20th century. This book contains every registered mark for industry or for commercial use in France.
It's fascinating to browse this massive 2069-page collection and see the typography trend and form and the different ways people communicated with their audience. The book itself has to weigh several kilos. Imagine the sheer effort that went into its production almost 100 years ago.
Our Creative Director Nicola Xavier loves to browse this book for inspiration. She loves the imperfection of print on the page (something you can't find now). She loves how the black and white is produced so very clearly on the paper.